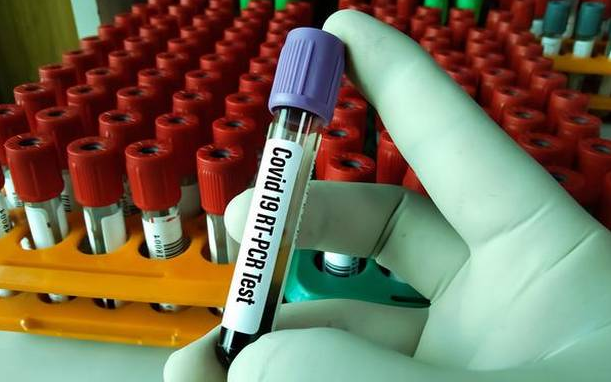 The News Editorial Analysis 6th February 2022
Many seats redrawn in J&K delimitation draft
NC rejects interim report, calls it unconstitutional The J&K Delimitation Commission has come out with a fresh interim report proposing the redrawing of many Assembly and the lone Lok Sabha constituencies in Kashmir, besides the allocation of one more seat to the division and six more to Jammu. The panel has shared the report with its associate members, including three MPs of the National Conference (NC) and two of the BJP. According to the NC lawmakers, none of the suggestions made in response to an earlier draft proposal, shared last December with them, have been incorporated in the fresh interim proposal. They rejected the interim report, saying the recommendations were "unconstitutional".
Srinagar seats recast
The commission has proposed the redrawing of five of the eight Assembly segments in Srinagar. The Habba Kadal seat, which had a sizeable number of Kashmiri Pandit voters, has been split into three. Also proposed are large-scale merger and creation of new constituencies in north Kashmir and Budgam in central Kashmir. The Kunzer area is likely to be a new Assembly segment, while Sangrama will be merged into other constituencies in north Kashmir. Rajouri and Poonch districts, which have a significant Hindu population, will be a part of the Anantnag Lok Sabha constituency, earlier dominated by Muslims, in south Kashmir. Several Assembly segments of Budgam have been merged with the Baramulla Lok Sabha constituency in north Kashmir. Pulwama, Tral and parts of Shopian in the Anantnag constituency have now been added to the Srinagar Lok Sabha constituency.Officials said the associate members had been asked to submit their objections by February 14. The commission, headed by retired Supreme Court judge Justice Ranjana Desai, was constituted under the J&K Reorganisation Act and its second term ends on March 6.The Commission, which added six Assembly segments to Jammu and one to Kashmir, is likely to make the draft public and invite responses from J&K citizens.
Centre to form FPOs with small farmers
Prime Minister says country committed to achieving net zero by 2070 to tackle climate change Prime Minister Narendra Modi has stated that the Union government is resolved to mobilise small farmers into farmer producer organisations (FPOs) and make them influential market forces in the years to come to improve their incomes by developing agriculture value chain."We are also committed to save the farming community from the impact of climate change with focus on back to basics in fusion with march to future. In that direction, impetus was given to digital agriculture, natural and chemical-free farming in the recent Budget and it will throw open a world of opportunities to the youth too," the Prime Minister said at the 50th anniversary celebrations of the International Crops Research Institute for the Semi-Arid Tropics (ICRISAT) at Patancheru here on Saturday. Speaking after launching the celebrations and inaugurating two new research facilities — Climate Change Research Facility on Plant Protection and Rapid Generation Advancement Facility — he said drought proofing work was also going on in 170 districts across the country. He mentioned the successful example of ICRISAT's work in Bundelkhand on 'per drop more crop', on which he visited an exhibition stall too at ICRISAT.
Small farmers
Stating that small and marginal farmers comprised about 80% of the community in the country and climate change was major crisis to them, the Prime Minister said the Centre would help them fight climate change with its commitment to achieve net zero (carbon emissions) by 2070.The Prime Minister stated that the new mediums would be made available to the farming community to overcome the challenges and problems in the agriculture sector as part of the Centre's plans for the next 25 years. As part of the national mission to achieve self reliance in oilseeds/edible oils production, the Centre would be promoting oil palm cultivation in 6.5 lakh hectares over the next 5 years."Government of India will also help farmers in Telangana and Andhra Pradesh in taking up oil palm cultivation on a large scale. I am told that farmers in Telangana have huge plans for the plantation crop. Centre will help them in their efforts," the Prime Minister said. Dwelling into the details of allocations made to agriculture in the recent budget, he stated that digital farming would include extensive use of kisan drones for crop assessment, insecticide and nutrient spraying, digitisation of land records and the youth would have huge opportunities. "ICRISAT may work together with ICAR in digital farming area too as it has done successfully in the area of water management,"
Logo unveiled
Earlier, he unveiled a logo as part of 50th anniversary celebrations and released a commemorative stamp. Governor of Telangana Tamilisai Soundararajan, Union Minister for Agriculture and Farmers' Welfare Narendra Singh Tomar and Union Minister for Tourism and Culture G. Kishan Reddy participated in the event.
Wildlife migration to Wayanad sanctuary begins
Flow from T.N. and Karnataka low due to better rain in reserves
With the onset of summer, the seasonal migration of wild animals has begun from the adjacent wildlife sanctuaries in Karnataka and Tamil Nadu to the Wayanad Wildlife Sanctuary (WWS).The inflow of wildlife is comparatively low this time owing to better rain in the sanctuary and adjacent tiger reserves, Jose Mathew, Assistant Conservator of Forests, WWS, told The Hindu. However, this would increase considerably by the end of February, he says. The sanctuary is a haven for wild animals during summer owing to the easy availability of fodder and water throughout the year. Nevertheless, officials have made highly structured measures to ensure the availability of fodder and water, apart from other protection measures.
As many as 26 new brushwood check-dams have been constructed, and 34 check-dams of 168 dams have been desilted so far to ensure drinking water to the animals, says Mr. Mathew. As part of fodder management, 289 hectares of coarse grasslands have been trimmed to grow soft grass, and weeds removed on 83 hectares of forest land. Sanctuary authorities are also planning to map fields and water bodies to ensure fodder supply during the dry season. Fire breakers have been erected along 195 km, including a 27-km stretch on the State borders, at a width of 10 metres. "We have conducted four awareness sessions on forest fire to sensitise those residing on the fringes of the forests. We are planning to organise 20 more similar sessions in the coming days," says Mr. Mathew.As many as 160 front-line forest staff, including 130 temporary  forest watchers, are deployed for protection with essential equipment and wireless sets.  Apart from 24 permanent anti-poaching camps and five watchtowers at strategic points, 15 new treetop machans (temporary watchtowers) have started functioning on the four forest ranges of the sanctuary.This year, the sanctuary authorities have registered 186 phone numbers of forest staff with the Forest Survey of India. The latter would issue alerts on incidences of forest fire to the registered phone numbers so that officials can respond quickly. A round-the-clock control room is set up to issue alerts in case of forest fires. This can be reached at 0493 6223500 and 8547603486.
Why are India's imports from China rising?
If trade is booming, what is the state of other aspects of economic relations, including investments?
The story so far: While many countries, including India, have spoken of the need to reduce reliance on China particularly in the wake of COVID-19 and disruption to supply chains, trade figures released last month showed imports have only continued to surge in 2021, rebounding after a fall in trade in 2020 because of the pandemic. The rising trade comes amid continuing tensions with China along the Line of Actual Control (LAC), where disengagement negotiations have been slow moving. The rising trade does not, however, suggest a return to normalcy in relations. Other areas, such as investment, remain in a deep freeze amid the continuing chill in bilateral relations.
What did India import from China in 2021?
India's trade with China in 2021 reached $125.6 billion, according to figures released in January by China's General Administration of Customs (GAC). This was the first time that trade crossed the $100 billion mark. India's imports from China accounted for $97.5 billion, while exports reached $28.1 billion, both records. Compared to 2019 —trade declined substantially in 2020 because of the pandemic, which exaggerates the year-on-year increase —imports are up 30%. Exports to China, meanwhile, are up by as much as 56%. The trade deficit, a long-term source of concern for India, is up by 22% since 2019, having declined last year.
What is driving India's imports?
India's biggest imports are electrical and mechanical machinery, a range of chemicals that are intermediate imports used by industries, active pharmaceutical ingredients (APIs), auto components, and since 2020, a large amount of medical supplies. According to figures available with India's Ministry of Commerce, all those key imports continued to rise in 2021. The total value of the top 100 import categories —each of which accounts for more than $100 million in imports —was up by $16 billion in the last year, reaching $45 billion. The top items included both finished goods such as integrated circuits (up 147%), laptops and computers (up 77%) and oxygen concentrators (up four-fold) and intermediate products such as chemicals (of these, acetic acid imports were up eight-fold)
What does the recent trend of trade figures suggest?
Experts say India's dependence on China for finished goods has shown no signs of easing, which is a cause for concern. The rise in intermediate imports is, however, less of a concern as it is a sign of industrial recovery and greater demand for inputs. While Indian exports to China have also grown, up by more than 50% in the last two years, these are mostly raw materials such as ores, as well as cotton and seafood, and not finished products. The five-year trend shows the trade deficit continues to widen. The deficit has grown from $51.8 billion in 2017 to $69.4 billion in 2021.
What are the implications for India-China relations?
While trade continues to boom, other aspects of economic relations have dramatically changed in the past two years. In the wake of the LAC crisis starting April 2020, the message from New Delhi was that it cannot be business as usual while there are tensions along the border. Investments from China in the past year have plunged amid tighter curbs. In the tech and telecom space, the once rapidly increasing Chinese investments in start-ups including from tech giants such as Alibaba and Tencent, has come to an abrupt halt, more than 200 apps remain banned, and Chinese firms have been kept out of 5G trials so far. India has also tightened scrutiny on Chinese firms in India, recently conducting tax investigations into companies including smart phone manufacturer Xiaomi. Those moves last month prompted a statement from China's Ministry of Commerce calling on India to "provide a fair, transparent and non-discriminatory environment for Chinese businesses". While the trade pattern is unlikely to dramatically change in the near future, even as New Delhi considers a long-term plan to reduce some of these import dependencies by either accelerating long-discussed but slow-moving plans to manufacture some of these critical goods in India or source elsewhere, the rest of the India-China economic relationship still remains somewhat in a state of freeze as talks continue to resolve the tensions along the border.
Sariska wears the stripes of success
Tiger population now 25, years after they became extinct in the reserve The measures for habitat management for tigers launched about six months ago at the famous Sariska Tiger Reserve in Rajasthan's Alwar district have started bearing fruit. The tiger population in the wildlife sanctuary has gone up to 25, while the resources are being provided to create water holes and develop grasslands for ungulates as a prey base.
New tourist route
The forest administration has opened a new route in the tiger reserve's buffer zone, adjacent to Alwar town, for tourists to facilitate better sightings of the big cats. The new Bara-Liwari route, located in the region where a tigress gave birth to two cubs recently, will reduce pressure on the core area and increase livelihood opportunities for the rural population. A foundation established by a private bank has started delivering goods and resources which the Forest Department could not arrange because of a variety of handicaps. As part of its corporate social responsibility expenditure, the foundation is funding development of grasslands, earthen bunds and water holes for wild animals at 10 different locations and making livelihood intervention for the villagers being relocated from the sanctuary. The tiger reserve, spread across 1,216 sq. km, witnessed the first-of-its-kind tiger relocation from the Ranthambore National Park by helicopter in 2008 after the felines became extinct in the sanctuary. Since then, the animal has taken some time in multiplying at its own ease, unlike the Pane tiger reserve in Madhya Pradesh, where a similar aerial translocation was carried out in 2009.
Aid for guards
The foundation has distributed 23 motorcycles with helmets to the forest guards in Sariska for monitoring the tiger movement with the pledge that one new motorcycle per new tiger will be given in the future. Tourism & Wildlife Society of India (TWSI) honorary secretary Harsh Vardhan, who has been visiting Sariska for the last four decades, told The Hindu that the forest was now depicting an appropriate balance between the prey and predator. The grassland habitats developed in dry patches of land have helped ungulates to feed better and breed in the areas such as Naya Pani, Dabli and Bhagani, leading to an enhanced feed for tigers.The forest administration, assisted by the foundation, has created new water sources at 10 diverse habitats within the forest, where solar pump-based tube wells were being sunk. This will facilitate the supply of water to far-off areas, even in the elevated zones without any diesel pump noise as faced in the past. Sariska Tiger Reserve's Field Director R.N. Meena said three more zones in the core area would be opened for tourists in the near future. Re-routing has been done for the visitors' vehicles so as to occasionally remain off-beat and cover inner forest regimes to gain better sightings of tigers. Amid the efforts being made for relocation of villages, about 1,000 families are still staying in the forest area, with some of them residing within the core area of 881 sq. km, such as in Madhopur, Indala, Kundalka and Hari pura. According to the forest officials, the rehabilitated villagers' needs, including the khatedari rights on the land allotted to them, have been met on priority to act as a catalyst for the remaining villages to be shifted out of the reserve areas.
'Immense potential'
Mr. Vardhan affirmed that all issues of the wild species in Sariska would become easier to tackle if the ecology of the forest was understood and action taken accordingly. Being the nearest Project Tiger reserve to the national capital, Sariska holds an immense potential for ecotourism with its rich wildlife and beautiful mountains, streams and lakes, as it is flourishing again with tigers.
India risks being edged out of patent waiver plan at WTO
Negotiations are at a 'critical and sensitive' stage in Geneva, say sources India runs the risk of being excluded from a proposal it co-authored at the World Trade Organization (WTO) negotiations, in 2020, to "temporarily waive" intellectual property rights (IPR) held, by primarily Western countries, on vaccines, therapeutics and diagnostics for COVID-19. Geneva Health Files, a Switzerland-based newsletter portal that tracks developments in intellectual property, first reported on Friday that "a small group" of WTO members were "discussing suggestions" to exclude drug manufacturers in India and China — two major, global suppliers of medicine — from prospective waivers to IPR obligations that result from the Trade Related Intellectual Property Rights (TRIPS) which WTO members are committed to upholding. The Hindu has independently confirmed these developments, though sources add that these talks are far from being concluded and outcomes can dramatically change. India and South Africa jointly sponsored a proposal in October 2020 and this was updated, with representation from several low- and middle-income countries — though with the notable omission of China — to expand the scope of the waiver to "all health products and technologies" and to have the waiver in place for at least a year.
Sources told The Hindu that the negotiations began after India sent a letter to WTO Director- General Ngozi Okonjo-Iweala on December 23 asking for a virtual, ministerial conference to be held on the TRIPS waivers. There has since been a four-way, ministerial consultation in January, and meetings by officials of key players — the United States, the European Union, India and South Africa — are now under way to look at counter proposals, of which the U.S.-EU proposal for "geographical exclusions" are high on the agenda. Indian officials have formally opposed the geographic exclusion proposal.
Part exemptions
Apart from the proposal on geographical exclusions to cut Indian and Chinese companies out of the waivers, other proposals, sources suggest, include limiting the kind of medical products to counter the pandemic that would be on the list of waivers, as well as restricting the waivers to a certain part of the Intellectual property (IP), and not a full product and patent waiver. The Commerce Ministry and the Ministry of External Affairs that are coordinating India's position declined to comment on the negotiations, which official sources said are at a "critical and sensitive" stage in Geneva.
Officials said it seemed clear that the Western trade negotiators wanted to "limit" any benefits of the waiver only to African countries, and not pave the way for Indian manufacturers who, with their large production capacities, would easily undercut Western competitors. Pharmaceutical bodies in India have been divided on the question of a waiver. The Organisation of Pharmaceutical Producers of India (OPPI), made up of Indian subsidiaries of western pharmaceutical companies, has been critical of a waiver.
"Waiving of intellectual property rights will neither lead to increased production of vaccines or increased deployment nor practical solutions to fight the virus of COVID-19 vaccines since IP is not the barrier… waiving of intellectual property rights could impact patient safety by opening doors for counterfeit vaccines to enter the supply chain," said a statement issued in May 2021. "Our topmost priority should be to address the supply side constraints, including IP barriers, to augment the manufacturing of vaccines, therapeutics and diagnostics, essential for treatment, prevention and control of the ongoing pandemic."The Indian Drug Manufacturers Association on the other hand has supported, with a caveat, the waiving off of intellectual property rights for COVID drugs to expand availability."What is more important is grant of voluntary  licences  by the patent holders to Indian companies with sufficient expertise in this field and similarly transfer technology to Indian companies against reasonable royalties," the organisation said in a position paper last May.
Voluntary transfer
Bharat Biotech, makers of Covaxin, told The Hindu in a statement that it supported "voluntary" technology transfer partnerships."Vaccines unlike small molecule pharmaceuticals cannot be manufactured with just patent waivers. Active technology transfer partnerships are required to develop, manufacture, test and release vaccines. Bharat Biotech had led the way through technology transfer partnerships with four companies in India. One of them is already manufacturing the active ingredient for Covaxin," it said."It does not surprise me that Western developed countries would try to squeeze Indian manufacturers in this way — as they don't have the low-cost manufacturing base that Indian pharma companies do, with our abilities to provide the combination of affordability, accessibility and quality," said Dinesh  Dua, chairman of Pharmexcil, a body of Pharmaceutical exporters.
Choking oceans
A new study that uses climate models to predict how the reduction of dissolved oxygen in water will take place finds that this process began in regions of the ocean that support marine life around 2021. The study, published in Geophysical Research Letters, predicts that this deoxygenation  would begin affecting all parts of the ocean by 2080. This can impact marine ecosystems worldwide.
Moon magic
Scientists conjecture that the size of our Moon may play a vital role in making the Earth what it is. Added to this, researchers from Rochester University in the U.S. estimate that planets with masses more than six times that of the Earth are incapable of having such a large moon. This constraint can guide astronomers to study exomoons to spot Earth-like bodies.
IGIB develops future-proof primers, kits for RT-PCR test
 The pool of primers has been developed to target regions of the virus which are unlikely to undergo mutations Using its expertise in genome sequencing and analysis pipeline of genome sequence data, the Delhi-based CSIR lab Institute of Genomics and Integrative Biology (IGIB) has successfully developed a unique pool of primers and kits to be used in RT-PCR testing of SARS-CoV-2 virus. The most distinguishing aspect of the work carried by a team led by Dr. Sridhar Sivasubbu and Dr. Vinod Scaria at IGIB that was developing primers that will not be affected by mutations seen in SARS-CoV-2 variants. This may allow the primers to detect any new SARS-CoV-2 variants that might emerge immaterial of the novel mutations that the variants might have. The primers developed in a way future-proofs the ability to detect without fail any new SARS-CoV-2 variants that may emerge.
Many mutations
The Omicron variant, for instance, has 32 mutations in the spike protein alone. None of these mutations were seen in other variants that emerged earlier — the Alpha, Beta, Gamma and Delta. Each new variant that emerges develops a unique set of mutations that makes it more transmissible and/or causes severe disease. RT-PCR tests currently available contain primers for two or more genes. The gene targets selected could be a combination of S gene, N gene and E- gene. Based on over 40,000 high-quality SARS-CoV-2 virus genome sequence data available in the public domain including a significant large number of genome sequences from India, Dr. Sivasubbu's team, which includes two PhD students — Paras Sehgal and Gyan Ranjan, was able to identify nearly 80,000 unique variants. The high number of variants seen is because SARS-CoV-2 is a rapidly mutating virus and tends to collect mutations during infection. The SARS-CoV-2 is naturally endowed to collect about one mutation every 10-14 days."Though the SARS-CoV-2 is a rapidly mutating virus, we found that not all regions of the virus were accumulating mutations at the same rate. There are some regions of the virus which collect mutations at a fast rate while some other regions tend to collect mutations at a slow rate," says Dr. Sivasubbu."We at IGIB already had an algorithm that allowed us to look at the conserved regions that were not prone to accumulating mutations.. This allowed us to  analyse which regions of the virus are conserved and which were not," says Dr. Sivasubbu. Conserved region of a virus contains genes which are very essential and hence either do not undergo any mutations or such mutations happen rarely. In parallel, the IGIB researchers had also collected information about primers used in commercial and non-commercial tests across the world. "Once we had the mutation map of the SARS-CoV-2 virus, and by using the information gathered by studying the primers used across the world, we found that a majority of primers designed and used were overlapping with the regions of the virus collecting significant number of mutations," he says.
Strategic problem
"The primers widely in use have a small strategic problem. We realised that at some point in the future, the existing primers used in RT-PCR test kits for detecting SARS-CoV-2 virus would not be able to bind properly to the genome leading to erroneous results," Dr. Sivasubbu says. The primers were tested to detect all the SARS-CoV-2 variants — the Alpha, Beta, Gamma, Delta and Omicron. Based on the knowledge of the conserved regions in the virus, the team developed a pool of primers that would be future-proof. Each RT-PCR test uses at least two gene targets and each gene target requires a pair of primers. The pool of primers developed by IGIB will allow them to be used in various combinations."The pool of primers has been developed to target regions of the virus which are unlikely to undergo mutations. So the primers developed for RT-PCR tests will perform very well when new variants emerge," says Dr. Anurag Agrawal, Director of IGIB. The development of the mutation map of SARS-CoV-2 virus and the pool of primers were done in collaboration with Siemens Healthcare Private Limited. The technology has been transferred to the company and the product tested and approved by ICMR and launched on January 25 this year. Siemens will be manufacturing the tests (IMDX SARS-CoV-2 Multiplex ORF1ab/N gene) at its new plant at Vadodara. According to the company spokesperson, the tests have 100% sensitivity and specificity. The plant has a capacity to manufacture 12 million tests per month. "The company will strive to make it affordable and accessible," the spokesperson said.
Used worldwide
The project began in May–June 2020 when Illumina launched its new Covidseq Next-Generation Sequencing for SARS-CoV-2 virus and the first global field validation was carried out in India at IGIB. Nearly 1,700 genome sequence samples from seven States were sequenced at IGIB using Covidseq Next-Generation Sequencing as part of the field validation. Once the field validation by IGIB was completed, countries across the world started using Illumina's new Covidseq genome sequencing protocol. By the end of December 2020, a large number of SARS-CoV-2 genomes were sequenced across the world, including 7,000 from India. Of the 7,000 genomes sequenced in India, 50% were exclusively by IGIB in collaboration with other entities in India.
Antarctic microbes may help in plastic clean-up
A team of Argentine scientists is using microorganisms native to Antarctica to explore the idea of cleaning up pollution from fuels and, potentially, plastics in the pristine expanses of the white continent. The tiny microbes munch through the waste, creating a naturally occurring cleaning system for pollution caused by diesel that is used as a source of electricity and heat for research bases in the frozen Antarctic. The continent is protected by a 1961 Madrid Protocol that stipulates it must be kept in a pristine state. The research on how the microbes could help with plastic waste could have potential for wider environmental issues."This work uses the potential of native microorganisms – bacteria and fungi that inhabit the Antarctic soil, even when it is contaminated," said Dr. Lucas Ruberto, a biochemist.
"What for us is a contaminant, for them can be food."
Ruberto said that the team helped the microbes with nitrogen, humidity and aeration to optimisetheir conditions."Basically with that we get the microorganisms to biologically reduce, with a very low environmental impact, the level of contaminants," he told Reuters by Zoom. The team has now started to research how the microbes could help clean up plastic waste elsewhere."This year we incorporated as one of the group's projects the search for indigenous microorganisms that are capable of degrading plastic," said Nathalie Bernard, a biochemist and specialist in plastic biodegradation. The researchers collect samples of plastic from the Antarctic seas and study to see if the microorganisms are eating the plastics or simply using them as rafts."If we find that it is indeed degrading plastic, the next step would be to understand how it does that, so that in the long-term we could find a way to put together a biotechnology process for low-temperature polymer degradation," Bernard added.
RT-PCR: Cycle threshold value does not hold clinical relevance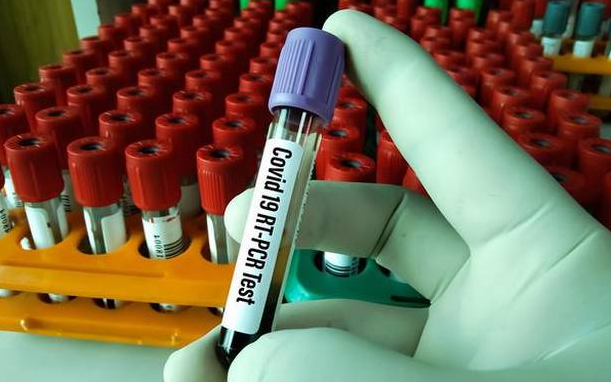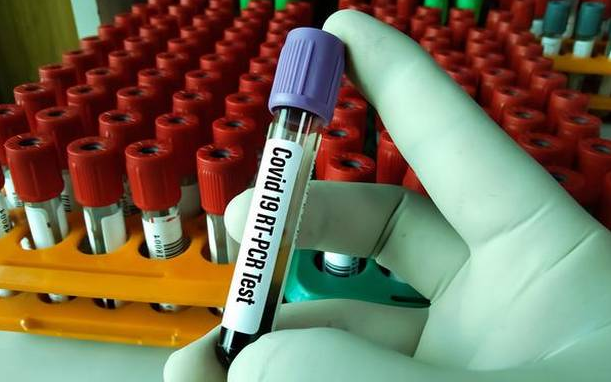 A survey of 700 labs in the U.S. found that the Ct values could vary by up to 12 cycles for the same target gene across labs The art of medicine is taught by the bedside. It involves detailed history-taking, followed by a physical examination which employs the senses of the physician. Humans, however, prefer concrete numbers to abstract skill and intuition. Unfortunately, most of these numbers do not have any clinical relevance. Yet, they continue to be used indiscriminately to drive irrational and often expensive treatments, including unnecessary hospitalizations . At present, the most often repeated number appears to be the cycle threshold value (Ct value) reported on an RT-PCR at the time of diagnosis.
RT-PCR test
An RT-PCR test detects genetic material in a sample (for COVID, the sample used is a swab from the throat and nose). The sample, after processing, is placed in an RT-PCR machine where the viral genetic material is amplified. So two copies of genetic material become four, four become eight in the next cycle and so on. There are fluorescent marker labels present in the mixture, which attach to the genetic material and release a fluorescent dye, which is measured by the machine as it happens ("real-time"). When the fluorescence crosses a certain threshold, the machine labels the sample as testing positive, and the number of cycles that the sample goes through before reaching this threshold is called the cycle threshold (or Ct value). It follows, therefore, that greater the quantum of genetic material (or virus) in the sample, fewer the cycles to reach the threshold of detection. For approximately every 3.3 rise in the Ct value, the quantum of starting genetic material is likely to be tenfold lower.
When a swab is done in a symptomatic individual at the peak of early symptoms, the Ct value is more often than not low. This leads patients to believe that they are at a high risk of having severe disease. The consequent fear and anxiety lead to frequent blood tests, scans and a gamut of unproven therapies. This is unscientific for several reasons.
Dynamic measure
Firstly, the Ct value is a dynamic measure and can evolve rapidly. A low Ct value at the time of diagnosis does not mean that it will stay low the next day (as the body's immunity kicks in). Similarly, a swab done very early in the infection may reveal a high Ct value, which if repeated a day or two later, may reveal a lower Ct value. It is possibly for this reason that Ct values have not been convincingly correlated with disease severity, and serve no role in predicting the trajectory for a patient (yet, this is commonly used as an argument to prescribe tests and medicines). Secondly, several technical and logistical factors influence the value: the way specimens are collected (a quick superficial swab versus an aggressive swab), the type of specimen (nasal versus pharyngeal versus nasopharyngeal), the medium in which the swab is transported, the time lag between collection of the specimen and processing. All of this can influence the quantum of viral genetic material present, and subsequently, the Ct value. In a letter published in Clinical Infectious Diseases, the College of American Pathologists (CAP) Microbiology Committee reports how a survey of 700 laboratories in the U.S. using standardized  proficiency testing material from the same batch found a variability in Ct values by 14 cycles. Even within the same test at the same lab the Ct values could vary by 3 cycles for different target genes, and up to 12 cycles for the same target gene across labs. The letter reiterated the fact that these RT-PCR assays were not approved to be used quantitatively, but as a positive/negative test.
The caveats
Does the Ct value have any real value at all? Studies suggest that when used early in the disease, it may correlate with transmissibility at the time of testing. This, again, needs to be viewed with the caveats of the dynamic nature of the value, and the unfeasibility of serial testing, in addition to the technical variability alluded to above. When used to decide when a person can come out of isolation in high-risk settings such as hospitals, the Ct value may be a guide in older patients, those who are immunocompromised and those who have severe disease, all of which are patient groups in whom prolonged viral shedding has been reported. The knowledge of the Ct value offers no insight to the treating clinician or the patient, and amounts to "noise" without a meaningful clinical "signal". It causes panic, and the value is being used to drive irrational testing and treatment measures. Labs should consider not reporting Ct values on a routine basis.
The News Editorial Analysis 5th February 2022