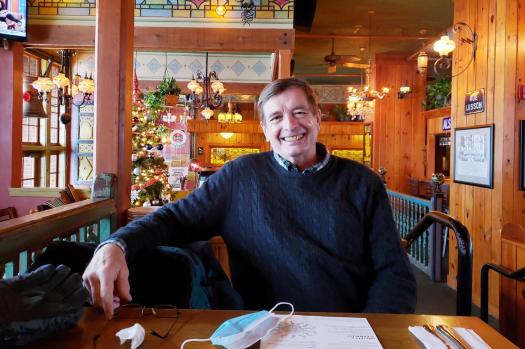 The News Editorial Analysis 5th February 2022
Sex and violence
The Government should spell out its current stand on marital rapeIt is time the Union government took a categorical stand on the issue of treating marital rape as a criminal offence. It informed the Delhi High Court earlier this week that it was having a relook at its position spelt out over five years ago. In 2017, the Government had opposed the removal of the statutory exception in Section 375 of the IPC for rape committed by a man on his wife, if she is not below 18 years of age. The remarks of the Union Minister for Women and Child Development, Smriti Irani, in Parliament also do not throw much light on the matter. She merely said the Government was engaged in a process to introduce comprehensive amendments to criminal law, indicating perhaps that the criminalising of marital rape is unlikely to be taken up in isolation. At the same time, she observed that it would not be advisable to condemn every marriage as a violent one, and every man a rapist. One can only interpret this as a sign that the Government is quite wary of agreeing with the body of opinion that favours recognising rape as something that could happen within a marriage too. In 2016, the Government had rejected the concept of marital rape, saying it "cannot be applied to the Indian context due to various factors like level of education/illiteracy, poverty, myriad social customs and values, religious beliefs and the mindset of the society to treat marriage as a sacrament".
There is no indication as to the sort of departure from this formulation, if any, that the proposed reconsideration will lead to. However, the question no longer brooks responses marked by ambivalence or tending towards buying time. One cannot expect the courts to delay indefinitely a ruling on the constitutionality of the existing exception in rape law. The conventional arguments against criminalising rape within marriage — that the institution of marriage will be ruined and that it is liable to misuse — no longer hold good. The country has adopted a domestic violence law that enables complaints against physical and sexual abuse. The IPC also holds cruelty to be an offence in a domestic context. Therefore, making marital rape a criminal offence is unlikely to ruin the institution of marriage any more than a complaint of domestic violence or cruelty would. The exception given to marital rape harks back, as the report by the Justice J.S. Verma committee noted while recommending its removal, to an outdated notion of marriage that treated the wife as the husband's property. The notion of 'implied consent' within marriage is also reflected in marriage laws that allow for "restitution of conjugal rights", a remedy that either party to a marriage may avail of. Looking at marriage through the anachronistic lens of 'coverture' — the view that the wife is under the husband's authority always — should not be allowed to override the autonomy of married women over their person.
Interrogating the false merit-reservation binary
The Supreme Court's recent order advances an interpretation that is consistent with the ideals of equality, social justiceThe Supreme Court of India's recent ruling on an all India quota (https://bit.ly/349zEqB) deserves closer attention for a reason other than its impact on post graduate medical admissions. This judgment has the potential to settle a long, fractious and futile debate in our country: merit versus reservations. The order of the two-judge Bench, comprising Justice D.Y. Chandrachud and Justice A.S. Bopanna, lays to rest a popular misconception of merit while advancing an interpretation that is consistent with our constitutional ideals of equality and social justice. The judgment should have far-reaching consequences for judicial orders, public policy, and, hopefully, public discourse.
Limited case
The case before the Court was very limited: an expeditious resolution of the issues around the implementation of Other Backward Classes (OBC) and economically weaker sections (EWS) quotas in the National Eligibility cum Entrance Test (NEET)-All India Quota (AIQ) admissions to medical colleges. AIQ refers to a judicially created category where 15% of undergraduate seats and 50% of post graduate seats are filled on a domicile-free, all-India basis.The Government had recently decided to extend the existing Scheduled Caste and Scheduled Tribe reservations within this category to provide for OBC reservations as well. Writ petitions had challenged this order on the grounds that the implementation of OBC reservation would affect professional merit and cause reverse discrimination against general category candidates. Another set of writ petitions had challenged the notification of EWS reservation even as the hearings on the 103rd Constitutional Amendment Act were pending. Another set of writ petitions had challenged the tenability of ₹8 lakh as the income limit for EWS reservation. The Court, in view of the public health implications of the delay in medical admissions, upheld the admissions notice, and listed for March the hearing on the validity of the ₹8 lakh limit.
Fresh ground
The Court took this opportunity to directly address the issue of merit versus reservations at some length (paragraphs 17 to 28). For the longest time, critics of affirmative action have argued that reservations violate merit. The defenders of reservation too often concede this but argue that affirmative actions serve other goals such as social representation. This is where the judgment, authored by Justice Chandrachud, breaks fresh ground. It builds on a long tradition of progressive jurisprudence on this issue, but takes it in a new direction.
The judgment begins by recalling and reaffirming the principle of substantive equality, rather than formal equality, that underlies our constitutional promise of equality of opportunity. Relying on the debates in the Constituent Assembly, the Court reminds us that the intent of the framers was to remedy real structural barriers that prevented the realisation of equality of opportunity. The Court builds on landmark cases such as State of Kerala vs N.M. Thomas, K.C. Vasanth Kumar (1985), and Indra Sawhney vs Union of India (1992) to reiterate sharply that the provision of reservations in Article 16(4) of the Constitution is not an exception to but an extension of the principle of equality enunciated in Article 16(1). Reservations are crucial to achieving the aspirational goal of genuine equality of opportunity and status amongst all citizens. 'Reservation is one of the measures that is employed to overcome these barriers. The individual difference may be a result of privilege, fortune, or circumstances but it cannot be used to negate the role of reservation in remedying the structural disadvantage that certain groups suffer' (paragraph 22).Second, the judgment contributes to the specification of the mechanisms through which social privileges work. Justice Chinnappa Reddy in K.C. Vasanth Kumar vs State of Karnataka (1985) had critiqued the purely economic understanding of claims for reservation by emphasising the embedded and rigid nature of the socio-cultural institution of caste.The present order notes Marc Galanter's insight that processes of resource accumulation impact the performance of candidates in examinations. Taking this understanding forward, it draws upon the work of K.V. Shyamprasad to recognise, perhaps for the first time, the role of cultural capital. The order holds: 'The cultural capital ensures that a child is trained unconsciously by the familial environment to take up higher education or high posts commensurate with their family's standing. This works to the disadvantage of individuals who are first-generation learners and come from communities whose traditional occupations do not result in the transmission of necessary skills required to perform well in open examination…' (paragraph 24) The judgment is also attentive to the exclusionary implications of this processes as meritocratic discourse legitimises consolidation of 'family habitus, community linkages, and inherited skills'. In addition to 'reaffirming social hierarchies', this obsession with scores in an examination 'serves to denigrate the dignity of those who face barriers in their advancement which are not of their own making' (paragraphs 24-25).
Stereotypes and skills
Third, it exposes social prejudices that masquerade as concerns about 'efficiency of administration' and the anxieties about the dilution of merit. It recognises that there is a need to rectify prejudicial stereotypes about the skills of persons belonging to weaker sections.It relies on the 2019 decision in B.K. Pavitra vs State of Karnataka, also authored by Justice Chandrchud, which held, 'The benchmark for the efficiency of administration is not some disembodied, abstract ideal measured by the performance of a qualified open category candidate. Efficiency of administration in the affairs of the Union or of a State must be defined in an inclusive sense, where diverse segments of society find representation as a true aspiration of governance by and for the people.'
Examinations and merit
Finally, the judgment goes to the heart of the matter and questions examinations as a measure of merit. It cites Ashwini Deshpande's study highlighting a stark separation between what examinations claim to measure, and what they actually do. It elaborates by citing Satish Deshpande's research that shows that often what examinations measure have an indirect and weak link to the tasks the candidate is supposed to perform. He argues that the prestige of competitive entrance examinations and the unimpeachability of its evaluator standards are a manufactured construct. Satish Deshpande calls these examinations 'traumatic bloodbaths' that are administered to jealously guard the social prestige of the professional class.Thus, Deshpande concludes that if the examinations were to be any less ruthless, their main social function of persuading 'the vast majority of aspirants to consent to their exclusion' would be stymied. Drawing upon this, the judgment opines that exams can 'only reflect the current competence of an individual but not the gamut of their potential, capabilities or excellence'. Foregrounding the importance of individual character, lived experiences, and subsequent training, the judgment emphasises that examinations are exclusionary, though convenient, methods of resource allocation and that our constitutional ideals should inform our cautious appreciation of these processes (paragraph 25).This critique of the widespread misconception about merit — the common sense of the upper caste elite — can have far-reaching consequences.Claims of reverse discrimination by candidates from the unreserved category would have to be justified under the paradigm of substantive equality. This implies that a crude disparity in cut-off marks would not be construed in isolation of the structural inequalities perpetuated by a competitive examination. This invites a stringent judicial review of the constitutionality of EWS reservations since it overlooks the role of cultural capital for general category EWS candidates and fixes the same income limits for 'creamy layer' OBC and EWS. In the policy realm, this judgment opens the way for designing examinations that are free of linguistic, class, school boards, and regional bias. Justice A.K. Rajan's report on NEET, cited in this judgment, could be a potential blueprint for democratising access to higher education. The recognition of social privileges that hide behind merit also buttresses the demand for caste census that can document the dynamics of privilege accumulation and caution against oligarchic and conservative policy demands for Savarna Aayogs (or Commission for Unreserved Classes) and Brahmin Schemes that are mushrooming across our political landscape.Is it too much to hope that this reasoning — written in the language and style preferred by our elite — coming from the highest court of the land would open the eyes of our upper-caste opinion-makers to the reality of inherited caste privileges that masquerade as merit? Would this reshape the complacent and condescending drawing-room conversations about "reserved category"?
India calling with quite a lot of trade in mind
A 'new age' free trade deal with India remains critical in anchoring the United Kingdom economically to the Indo-PacificJanuary this year saw the formal launch of negotiations for an India-United Kingdom free trade agreement (FTA) when Commerce and Industry Minister Piyush Goyal met U.K. Secretary of State for International Trade Anne-Marie Trevelyan during her visit to New Delhi. These negotiations were aimed at achieving a "fair and balanced" FTA and cover more than 90% of tariff lines so as to reach the bilateral trade target of around $100 billion by 2030. It has been suggested that this pact will be a "new-age FTA" covering more than just goods, services and investments and include areas such as intellectual property rights, geographical indications, sustainability, digital technology and anti-corruption.
Despite some potential challenges, there is a new momentum in the India-U.K. bilateral engagement these days with both sides confident of moving forward swiftly. Mr. Goyal was emphatic that "nothing is necessarily a deal-breaker in this agreement," and suggested that no one should "worry about issues which are sensitive to any country, because both sides have agreed that sensitive issues are not our priority". Ms. Trevelyan viewed this deal as "a golden opportunity to put UK businesses at the front of the queue as the Indian economy continues to grow rapidly", that will "unlock this huge new market for our great British producers and manufacturers across numerous industries from food and drink to services and automotive".There have been indications that instead of the two nations trying to tackle all sensitive issues in one go, there could be an interim pact to cover "low hanging fruit" to be followed by a full-fledged FTA in a year's time. Such an early harvest deal can often be deleterious for the prospects for a full FTA, but given India's abysmal reputation in concluding FTAs, this may not be a bad strategy in keeping interlocutors engaged in the process.
A new trade outlook
As the global economy undergoes a fundamental transformation in the aftermath of COVID-19 and supply chains get restructured, India cannot lose any more time in setting its house in order. New Delhi is hoping to conclude its first FTA in over a decade with the United Arab Emirates this year. And another one with Australia is in the offing. If concluded, the India-U.K. FTA will be the next in line at a time when New Delhi is demonstrating a new seriousness of purpose as it negotiates 16 new and enhancing several other trade pacts with nations as diverse as Canada, the United States, the European Union and South Korea.
In fact, just before the launch of FTA talks with the U.K., India and South Korea also decided to expedite the upgradation of the existing FTA, formally called the Comprehensive Economic Partnership Agreement. The Narendra Modi government is showing a newfound flexibility in engaging with its partners on trade as it seeks balanced trade pacts at a time when new trade blocs in the Indo-Pacific such as the Regional Comprehensive Economic Partnership (RCEP) and the Comprehensive and Progressive Agreement for Trans-Pacific Partnership (CPTPP) are gaining traction. Strategic partnerships without strong economic content would have no meaning in the Indo-Pacific, where China's economic clout is growing by the day.
The reason
Britain has made a trade pact with India one of its post-Brexit priorities as it seeks a greater role in the Indo-Pacific. India is at the heart of the U.K.'s Indo-Pacific 'tilt', which has generated considerable interest around the world. British Prime Minister Boris Johnson came to office promising one of the deepest and broadest British foreign, security, development and defence reviews since the end of the Cold War. And the Integrated Review (a 'comprehensive articulation of the U.K.'s national security and international policy) released in March 2021 categorically underlined that, "In the decade ahead, the UK will deepen our engagement in the Indo-Pacific, establishing a greater and more persistent presence than any other European country". While the U.K. will also be launching trade negotiations this year with Canada, Mexico and the Gulf to underscore its 'Global Britain" credentials, a trade deal with India along with its membership in the CPTPP remains critical in anchoring the U.K. economically to the Indo-Pacific.
Many factors at play
A range of factors have coalesced to create an impetus for the U.K. to adopt a more robust Indo-Pacific strategy: the trading implications of Brexit; the U.K.'s changing approach towards China — shifting from being a major proponent of China to perhaps the most hawkish in Europe; and the fact that the U.S., the U.K.'s closest ally and security guarantor, remains firmly focused on the Indo-Pacific. Like its allies in the region, the U.K. recognises the importance of a free and open Indo-Pacific to global stability and prosperity, and has made clear its intentions to deploy strategic assets to this end. London is also looking to amplify its efforts by entering into the regional security architecture. The trilateral security partnership between Australia, the United Kingdom, and the United States (AUKUS), announced in September 2021, enabling Australia to acquire nuclear-powered submarines with assistance from the U.S. and U.K., has given London a greater voice in the region.
Trade and investment will be a key dimension of this U.K. tilt. Brexit has necessitated greater access to non-EU markets, and the U.K.'s changing relationship with China requires a diversification of trading partners. But this shift in focus is also driven by a recognition that the Indo-Pacific is now largely the force behind global economic growth. The U.K. is looking to leverage its historical connections, development work, and its credibility when it comes to combating climate change (particularly relevant to these low-lying states vulnerable to sea-level rise) to help establish itself as a serious player in the region where there remain serious doubts about the U.K.'s staying power.
Through its Indo-Pacific tilt, the U.K. is finally carving out a direction and purpose to its post-Brexit foreign policy. And it is this prioritisation that has opened up a new window for New Delhi and London to quickly finalise their FTA. It is a unique "now or never" moment and the two sides seem willing to seize it despite the challenges.
Villagers resist sanctuary tag for langur habitat
They want it to be a community forest resourceNeighbours of a golden langur habitat in western Assam's Bongaigaon district have opposed a move by the State government to upgrade it to a wildlife sanctuary.Kakoijana Reserve Forest is one of the better-known homes of the golden langur (Trachypithecus geei) found only in Assam and Bhutan and a Schedule-I species under the Wildlife Protection Act of 1972. It is listed as among the world's 25 most endangered primates.The Assam Forest Department had in January issued a preliminary notification for converting the 19.85 sq. km. patch of forest into the Kajoijana Bamuni Hill Wildlife Sanctuary.
Sustainable conversion
In a memorandum to Bongaigaon Deputy Commissioner M.S. Lakshmi Priya, the villagers of Bogoriguri Rabhapara said they have been protecting and conserving the flora and fauna of Kakoijana Reserve Forest for more than 25 years. The memorandum submitted on February 2 was on behalf of 34 villages around Kakoijana inhabited by the Koch-Rajbongshi, Boro, Garo, Rabha and Gorkha communities. As primary stakeholders, the villagers demanded that the "conventional idea of wildlife sanctuary" be dropped and the reserve forest converted into a community forest resource "using Forest Rights Act, 2006, to ensure community co-managed system of participation for sustainable conservation"."We consider some of the areas inside the forest as sacred and its sanctity should be maintained. The joint forest management committee in the surrounding villages are doing a good job in protecting the forest and have an intricate relation with the forest," the memorandum said.
Efforts of conservation
The villagers pointed out that the conservation efforts of the locals had helped the authorities concerned to restore the forest canopy from less than 5% to more than 70%.This in turn helped increase the golden langur population from less than 100 to more than 600 over almost three decades.Ms. Lakshmi Priya, down with COVID-19, said an update can be provided after the issue is studied.
Cancer patients cured a decade after gene therapy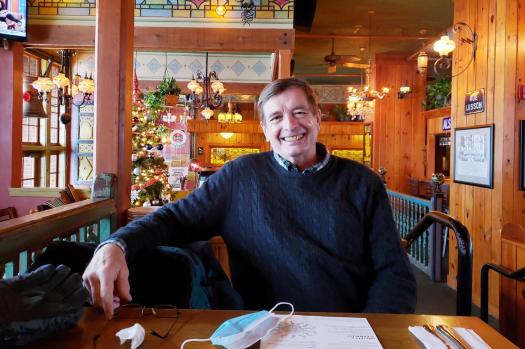 In 2010, doctors treated Doug Olson's leuke mia with an experimental gene therapy that transformed some of his blood cells into cancer killers. More than a decade later, there's no sign of cancer in his body. The treatment cured Olson and a second patient, according to the University of Pennsylvania doctors, who said it was the first time the therapy V had been studied for so long."I'm doing great right now. I'm still very active. I was running half marathons until 2018," said Olson, 75, who lives i in Pleasanton, California. "This is a cure. And they don't use the word lightly."His doctors describe the two cases in a study published on Wednesday in the journal Na ture. They say the two exam ples show the treatment, called CAR-T cell therapy, can attack cancer immediately, then stay inside the body for years and evolve there to keep the disease at bay. Based on the 10-year re sults, "we can now concludethat CAR-T cells can actually cure patients of leukemia," said Dr Carl June, one of the authors of the study. The one time treatment involves collect ing the patient's own T cells, white blood cells key to the im mune system, and genetically changing them in the lab so that they will find and attack cancer cells.
Austria first in EU to make Covid jabs must for adults
Austria's president on Friday signed a law making Covid-19 vaccination mandatory for all adults, a first in the European Union.The mandate for people 18 and over take effect on Satur day 2 1/2 months after the plan was first announced amid a surge of delta-variant cases that sent the country into a since-lifted lockdown.It comes into force as nations across Europe and beyond have seen infections reach unprecedented levels because of the omicron variant, which is high ly contagious but generally causes milder illness and already appears to be leveling off or dropping  in some places. While the sense of urgency in Austria has largely evaporated, officials say the mandate still makes sense."The vaccine mandate won't immediately help us break the omicron wave, but that wasn't the goal of this law," Health Minister Wolfgang Mueckstein said on Thursday before parlia- ment's upper house approved the plan. "The vaccine mandate fully vaccinated. should help protect us from the next waves, and above all from the next váriants.
"It will be awhile before Austria's 8.9 million people notice any practical change. And it isn't clear when or even if the toughest part of the plan will take effect..
But authorities hope the measure will drive up a vacci- nation rate that is relatively low for Western Europe: 69% of the population is considered.
Only in mid-March will police start checking people's vaccination status during traffic stops and checks on coronavirus restrictions. People who can't produce proof of vaccination will be asked in writing to do so and will be fined up to 600 euros ($680) if they don't. Fines could reach 3,600 euros if people contest their punishment.
In a third phase , officials will check the national vaccination register and send reminders to people who still aren't vaccinated, leading to potential fines. When and if those me thodical checks start depends on whether authorities deem vaccination progress sufficient.
"I would like us not to need phase three at all," Mueckstein said.
The Austrian mandate which will exempt pregnant women, people who can't be vaccinated for medical reasons and those who have recently recovered from Covid-19 – was first conceived as cases caused by delta surged.
Dr Susanne Drapalik, over seeing Vienna's biggest vacci nation center, said she still thinks more people will get their shots because of the man date. The vaccination center was running at half-capacity on Friday, with only one of its two floors in use.While there was an increase in November and December, de mand for first shots lately has been "like a few raindrops" rather than a big rush, she said. Not everyone agrees the new rules are still worth having. "I don't really see the added value of the vaccine mandate at this point," said Gerald Gartlehner, an epidemiologist at the Dan ube University Krems.He argued that omicron's highly infectious nature and milder symptoms have changed things and that much of the population now has immunity, via either jabs or infection.
Iceberg blocks study of glacier
Antarctica's so-called Doomsday Glacier, nicknamed because it is huge and coming apart, is mostly thwarting an inter national effort to figure out how dangerously vulnerable it is. A large iceberg broke off the deteriorating Thwaites glacier and, along with sea ice, it is blocking two research ships with dozens of scientists from examining how fast its crucial ice shelf is falling apart. Scientists from around the world are part of a multi-year $50 million international effort to study the Florida-sized glacier by land, sea and below for the brief time the remote ice is reachable during summer. Plans to exam ine the glacier's ice shelf haven't been stopped but are sidetracked.
Chewing gum and early birth
Healthy mouth, healthy baby? For years, scientists have been exploring the link between poor oral health and giving birth too early. Now, new research presented on Thursday raises the possibility that something very simple and inexpensive might make a difference: chewing sugar less gum. The improvements seen in the study in the African country of Ma lawi were modest: The rates of premature birth were slightly lower in the pregnant women who chewed the gum, compared to those who didn't. "If we could find an intervention as simple as chewing gum to stop preterm births, I would be absolutely elated," said Dr Zsakeba Hend erson with the March of Dimes.
New York now has a museum dedicated to NFTS
A museum dedicated to NFTs (non-fungible to kens) the blockchain-based n creations that have taken the e artworld by storm has opened its doors in the US.The Seattle NFT Museum fea tures original artworks along with explanations of the technology behind them, and is in tended to help visitors navigate the new world of Non-Fungible Tokens."The point of a physical space is to make it easier for anyone to access," museum co-founder Peter Hamilton told AFP. "You can walk in here, and depending on how much you know or don't know about digital art, about NFTs, it doesn't really matter, because you can see the art in a large format display, in a way that would remind you, or be fa miliar, of exhibition." a museum
NFTs are unique digital objects that confer ownership.While their content may be copyable, the NFT is "the original", in much the same way that there are innumerable prints of Leonardo da Vinci's "Mona Lisa", but only the Louvre museum has the original. Investors and wealthy collectors have clamored in recent months to get involved in the latest digital craze, which relies on the same blockchain technology that powers cryptocurrencies.Recent auctions have seen -eye-watering sums paid for  NFTs, including $69.3 million  for a digital work by artist s Beeple at a sale at Christie's. Like all new technologies,  they have their doubters; some observers dismiss them as a fad,or worse-something akin to the Emperor's New Clothes.But visitors to the museum said they sensed something real. "It's kind of a global phenome non so we're kind of watching it come to life," said one museum guest, who gave her name as Cara.Watching that evolution is all part of the fun for Hamilton."It's hard to say where this technology is going to lead us, this is really just the begin ning," he said. "Anyone that tells you they're an NFT expert is not telling you the truth be cause we are all learning, we are all starting from a very very , early experience."
Barely known a year ago, NFTS have increasingly becomea mainstay of auction houses and the art market, where vir tual works have fetched multi million-dollar prices. StockX, which buys and resells clothing and technology products, pri marily specialises in sneaker auctions, with fans able to snare collectible pairs that can sell for hundreds of thousands of dollars.But it now also offers NFTS, digital versions of objects whose ownership is traceable.For ex ample, an image of the "KAWS Sacai Nike Blazer Low Blue" sneaker is available for $549 on StockX. "Each Vault NFT is backed by a physical item held in StockX's custody, tied directly one-to-one via the blockchain," the website states.