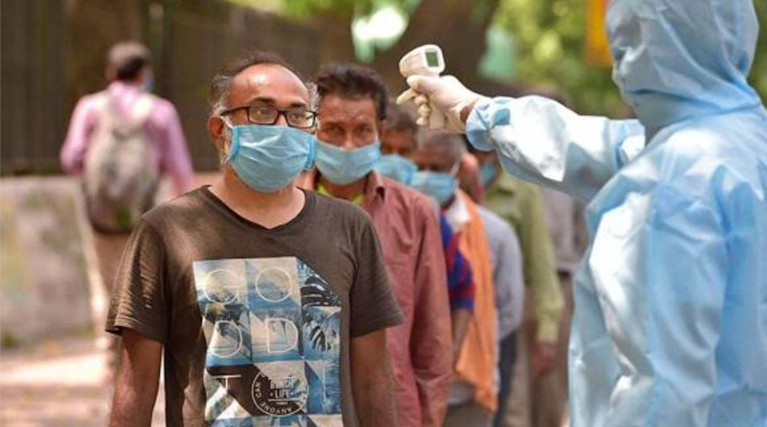 The News Editorial Analysis 7th February 2022
Nation mourns its 'nightingale'
Lata Mangeshkar passes away at 92; Centre announces 2-day national mourning Lata Mangeshkar, affectionately called a "Nightingale of India", who died on Sunday after a brief illness, was cremated with State honours in Shivaji Park here. She was 92. The legendary singer, whose voice enthralled millions for nearly eight decades, died of multiple-organ failure at Mumbai's Breach Candy Hospital, where she was admitted in early January after testing positive for COVID-19. As a mark of respect, the Union government announced a two-day national mourning, while the Maharashtra government has declared a public holiday on Monday. In Goa, where the Mangeshkar family has deep roots, the State government announced a three-day mourning. The Rajya Sabha will be adjourned for an hour on Monday morning in honour of the singer who was a member of the House from 1999 to 2005. Prime Minister Narendra Modi, Maharashtra Chief Minister Uddhav Thackeray, cricketing legend Sachin Tendulkar, actors Shah Rukh Khan and Aamir Khan were among the thousands of luminaries and fans who joined family members to bid adieu to the melody queen.As her brother Hridyanath Mangeshkar lit the funeral pyre, slogans of 'Lata Mangeshkar amar rahe' rent the air even as a selection of her songs was being played in the background.  A veritable music institution, Lata sang thousands of songs in several Indian languages in a record-breaking career which began at the age of 13 in the 1942 Marathi film Kiti Hasaal. The much-loved playback singer was awarded the nation's highest honour, Bharat Ratna, in 2001, having earlier been awarded the Padma Bhushan in 1969, and the Padma Vibhushan in 1999. She was also given France's highest civilian award, Officier de la Legion d'Honneur, in 2009.
Heartbreaking: Kovind
President Ram Nath Kovind said her death was heartbreaking for him. "…In her vast range of songs, rendering the essence and beauty of India, generations found expression of their inner-most emotions. A Bharat Ratna, Lataji's accomplishments will remain incomparable," he said.Mr.  Modi tweeted, "I am anguished beyond words. The kind and caring Lata didi has left us. She leaves a void in our nation that cannot be filled. The coming generations will remember her as a stalwart of Indian culture, whose melodious voice had an unparalleled ability to mesmerise people." Mr. Modi cancelled his election engagements in Goa and Uttar Pradesh to attend the last rites. Former Prime Minister Manmohan Singh said India had lost a great daughter, who "through her songs, made an immense contribution to the cultural integration of the country".Congress president Sonia Gandhi said: "An era has ended… Lata didi's soul-touching voice, songs of patriotism will always be an inspiration."
Centre to tweak no-build zone around monuments
Site-specific limits likely to be introduced post-amendmentsThe 100-metre radius around Centrally protected monuments where construction is prohibited could be replaced with site-specific limits to be decided by an expert committee, as the Union Culture Ministry was working on amendments to the relevant Act, officials say.
The Ancient Monuments and Archaeological Sites and Remains (AMASR) Act, 1958, was amended in 2010 to declare the 100-metre radius of protected monuments as prohibited areas and the next 300-metre radius as regulated areas.However, according to Ministry officials as well as a recent Parliamentary Standing Committee report, there was no specific reason for the 100-metre and 300-metre limits.The report of the Standing Committee on Transport, Tourism and Culture on February 3 noted that the panel had taken "serious notice of the observation made by one of the experts that the 2010 amendment was brought about without any inputs from the Archaeological Survey of India". The report added that the Ministry was working on "a much-needed amendment" to the AMASR Act.A senior official of the Culture Ministry said the proposed amendment would change Section 20A of the Act, which refers to the prohibited area, to rationalise the prohibited and regulated areas. Expert monument committees would decide the prohibited area around a monument.When Lata Mangeshkar sang for Madan MohanShe had a voice from heaven. He could conjure up tunes that were out of this world.When they joined hands — which, fortunately, was very often — the result was sheer magic. Lata Mangeshkar and Madan Mohan together gave Hindi cinema some of its sweetest songs ever. We have had fruitful partnerships like Naushad-Mohammed Rafi, R.D. Burman-Kishore Kumar, O.P. Nayyar-Asha Bhosle, Ilaiyaraaja-S.P. Balasubrahmanyam, M.S. Viswanathan-P. Susheela, M.S. Baburaj-S. Janaki, G. Devarajan-Yesudas, Raveendran-Yesudas and A.R. Rahman-Hariharan. Yet, there have been few collaborations as melodious and consistent as the one between Lata and Madan Mohan. Take Lag jaa gale…, for instance. It is perhaps the most popular of all their songs. And there aren't too many Lata songs — of any composer — that is as universally liked. Its YouTube video has been viewed more than 22 crore times since it was posted in 2010. Remember, the song is from a film released in 1964 (Woh Kaun Thi?). The tune is hauntingly beautiful and the way Lata has sung it, right from the humming at the beginning, hooks the listener for life.But is this their finest song? Maybe not.  Two gems, Woh chup rahe to… (Jahan Ara) and Naghma o sher ki… (Gazal), come readily to the mind as contenders. And there are several other great compositions like Nainon mein badra… (Mera Saaya), Aap ki nazron ne… (Anpadh), Mai ri… and Baiyan na dharo… (Dastak), Naina barse… (Woh Kaun Thi?), Yun hasraton ke… (Adaalat) and Teri aankhon ke siva… (Chirag). 
Weighing in on a health data retention plan
A privacy-centric process is needed to determine what data to retain and for how longRishab Bailey, Harleen Kaur, Brinda Lashkari & Ameya Ashok Naik In a welcome development, the National Health Authority (NHA) — the body responsible for administering the Ayushman Bharat Digital Mission (ABDM) — has initiated a consultation process on the retention of health data by health-care providers in India (https://bit.ly/3uK9buH). The consultation paper asks for feedback on what data is to be retained, and for how long.A simple classification system, as suggested in the consultation paper, exposes individuals to harms arising from over-collection and retention of unnecessary data. At the same time, this kind of one-size-fits-all system can also lead to under-retention of data that is genuinely required for research or public policy needs. Instead, we should seek to classify data based on its use. In this system, health data not required for an identified purpose would be anonymised, or deleted.
The need for such a policy
Whether the state should mandate a retention period at all is an open question. Currently, service providers can compete on how they handle the data of individuals or health records; in theory, each of us can choose a provider whose data policies we are comfortable with. Given the landscape of health-care access in India, including through informal providers, many patients may not think about this factor in practice. Nonetheless, the decision to take choice out of the individual's hands should not be taken lightly.The Supreme Court of India has clarified that privacy is a fundamental right, and any interference into the right must pass a four-part test: legality; legitimate aim; proportionality, and appropriate safeguards. The mandatory retention of health data is one such form of interference with the right to privacy.In this context, the question of legality becomes a question about the legal standing and authority of the NHA. For instance, the consultation paper asks whether the health data retention policy should be made applicable only to health-care providers who are participating in the ABDM ecosystem, or to all health-care providers in general. We believe the answer can only be the former; since the NHA is not a sector-wide regulator, it has no legal basis for formulating guidelines for health-care providers in general.
Balancing benefits and risks
The aim of data retention is described in terms of benefits to the individual and the public at large. Individuals benefit through greater convenience and choice, created through portability of health records. The broader public benefits through research and innovation, driven by the availability of more and better data to analyse. While these are important benefits, they do have to be weighed against the risks. Globally, legal systems consider health data particularly sensitive, and recognise that improper disclosure of this data can expose a person to a range of significant harms. These could include harms that would be very difficult to make whole, so it is not enough to have penalties for such breaches; every effort must be made to minimise the extent of data collected, and to hold it only for the amount of time needed so as to reduce the likelihood of any breach in the first place. In particular, privacy risks should make us very hesitant about retaining an individual's entire health or medical record on the grounds that they might be useful for research someday. As per Indian law, if an individual's rights are to be curtailed due to anticipated benefits, such benefits cannot be potential or speculatory: they must be clearly defined and identifiable.This is the difference between saying that data on patients with heart conditions will help us better understand cardiac health — a vague explanation — and being able to identify a specific study which will include data from that patient. It would further mean demonstrating that the study requires personally identifiable information, rather than just an anonymous record — the latter flowing from the principle of proportionality, which requires choosing the least intrusive option available.In fact, standards for anonymisation are still developing. In a world of big data, the research community is still to arrive at consensus on what constitutes adequate anonymisation, or what might be considered best practices or methods for achieving it. We are not yet able to rule out the possibility of anonymised data still being linked back to specific individuals. In other words, even anonymisation may not be the least intrusive solution to safeguarding patients' rights in all scenarios.
Possible safeguards
Ultimately, the test for retaining data should be that a clear and specific case has been identified for such retention, following a rigorous process run by suitable authorities. A second safeguard would be to anonymise data that is being retained for research purposes — again, unless a specific case is made for keeping personally identifiable information. If neither of these is true, the data should be deleted.An alternate basis for retaining data can be the express and informed consent of the individual in question. However, there are limits to how consent can apply in the context of health care in India; in general, health care is a field where patients rely on the expertise and advice of doctors, making the idea of informed consent complicated. Further, if consent is made necessary for accessing state-provided services, many people may agree simply because they lack any other way to access that care.Finally, health-care service providers — and everyone else — will have to comply with the data protection law, once it is adopted by Parliament. The current Bill already requires purpose limitation for collecting, processing, sharing, or retaining data; a use-based classification process would thus bring the ABDM ecosystem actors in compliance with this law as well.Rishab Bailey is a lawyer and technology policy researcher based in New Delhi. Harleen Kaur is a regulatory affairs and public policy lawyer practising in a Delhi-based law firm. Brinda Lashkari is a Policy Associate at eGovernments Foundation, Bengaluru. Ameya Ashok Naik is Head of Policy and Advocacy at eGovernments Foundation, Bengaluru
Fixing frequencies first
Policymakers must make sure that the 5G economic payoff will outweigh the high costFinance Minister Nirmala Sitharaman's Budget announcement that the Government proposes to conduct the "required spectrum auctions" in 2022 to facilitate the roll-out of 5G mobile phone services in fiscal 2022-23 has understandably triggered speculation including about the feasibility of the timeline. The Government's keenness to expedite the roll-out was framed by Ms. Sitharaman as being propelled by an appreciation of the latest generation telecommunication technology's ability to serve as an enabler of economic growth and job creation. Commenting on the Budget announcement, Communications Minister Ashwini Vaishnaw said TRAI was expected to submit its recommendations on the spectrum to be set aside for 5G by March, adding that the auction for the airwaves would be held soon after. While last week's flurry of announcements have raised the possibility that the next auction of telecom spectrum may be held within the next few months, there is little clarity on the approach the Government plans to take with regard to the crucial issues surrounding the introduction of 5G services. Foremost are questions around the particular frequencies the regulator is likely to recommend, the Government's plans on pricing the spectrum, and most crucially, the very viability of the new technology, both for the telecom companies and the economy as a whole. With the financially stressed private telecom service provider industry now reduced to a near duopoly, as Vodafone Idea continues to bleed losses and subscribers and even plans to convert some of its outstanding interest dues to the DoT into an equity stake that will make the Union government the largest shareholder, the sector's appetite for the highly capital intensive 5G technology is unlikely to be substantial at the moment. That 5G represents an exponential leap in technology is beyond doubt. However, most countries that have commercialised 5G so far largely find the technology still predominantly deployed as an upgraded replacement for 4G in terms of end use, with the industrial and public utility applications envisaged still at least a few years away. Also, for the new technology to work at its optimum potential the Government would need to not only offer the key operational frequencies including the below 1 GHz, the C-Band frequencies around 3.5 GHz, and the higher 26 GHz but also crucially enable the transport or backhaul of signals between the base stations and telecom operator's core network by offering no- to low-cost E-Band airwaves. With the COVID-19 pandemic having shown up the existing mobile networks' inadequacies in terms of reach, especially in enabling the delivery of education to remote and rural students, it may make the most sense to delay the introduction of 5G until policymakers are sure its economic payoff will outweigh the high cost.
The interpretative answer to the hijab row
 The courts will be called upon to protect an essential religious practiceA number of Muslim girl students in my home town of Udupi, Karnataka, have been refused entry into their college. The administration objects to them covering their heads with a hijab. The girls invoke the protection of the Indian Constitution, whose preceptor Dr. B.R. Ambedkar once wrote, "the world owes much to rebels who would dare to argue in the face of the pontiff and insist that he is not infallible". Udupi has a proud tradition of having rebels who have challenged established norms that have not stood the test of reason. In the 16th century, priests at the Krishna temple in Udupi prevented a lower caste devotee, Kanakadasa, from entering it. He refused to go away and began composing and singing kirtans from the courtyard outside, while waiting to secure a sight of the deity. Even after many days, the priests did not relent but a miracle intervened. The idol of the deity which until then faced eastwards, miraculously turned 180 degrees to face west, and then broke open a rear wall to create a window through which Kanakadasa could have his darshan. Even today all devotees have their first sight of the lord through Kanakadasa's window.
A focal point
Thus, it was only historically apt that one of the first great religious cases interpreted by the new Supreme Court, under the new Constitution, came from Udupi. In the Commissioner, Hindu Religious Endowments, Madras vs Sri Lakshmindra Thirtha Swamiar of Sri Shirur Mutt case, or Shirur Mutt, of 1954, the Court ruled, "….what constitutes the essential part of a religion is primarily to be ascertained with reference to the doctrines of that religion itself." Ever thereafter, the judgment in Shirur Mutt has remained the focal point of constitutional discussion on religious freedoms. The "essential religious practices" test appeased traditionalists by 'assuring them that the Court would be sympathetic to their respective religious faiths. It also supported state-sponsored reform by leaving one agency of the state — the judiciary — with the power to determine and pronounce upon (perhaps, transform) religious practice and belief'.
'Religious practice'
Since it was first propounded, the "essential religious practice" test has been problematic. How is the Court to determine what an 'essential practice' is? Should it 'rely on religious leaders'? Should it 'call for evidence'? Should judges 'pursue these questions on the basis of their own research'? Justice D.Y. Chandrachud in the Sabarimala case, bemoaned, "… compulsions nonetheless have led the court to don a theological mantle. The enquiry has moved from deciding what is essentially religious to what is an essential religious practice. Donning such a role is not an easy task when the Court is called upon to decide whether a practice does nor does not form an essential part of a religious belief. Scriptures and customs merge with bewildering complexity into superstition and dogma. Separating the grain from the chaff involves a complex adjudicatory function. Decisions of the Court have attempted to bring in a measure of objectivity by holding that the Court has been called upon to decide on the basis of the tenets of the religion itself. But even that is not a consistent norm." In the case of the hijab, there is no doubt that an observant Muslim woman might insist that the following verses from the Koran mandate her to keep her head covered. Chapter 33, Verse 59 says " O Prophet! Enjoin your wives, your daughters, and the wives of true believers that they should cast their outer garments over their persons (when abroad): That is most convenient, that they may be distinguished and not be harassed." Chapter 24, verse 31 is more explicit in decreeing, "And say to the believing women that they should lower their gaze…; that they should not display their beauty and ornaments except what (must ordinarily) appear thereof; that they should draw their khimār … and not display their beauty except to their husband, their fathers, their husband's fathers, their sons, their husbands' sons, their brothers or their brothers' sons, or their sisters' sons, or their women…."
A possible fallout
Questions of uniforms never troubled my five years of college in Udupi in the early 1980s. There was no requirement of uniforms. Subsequent administrators, in the 1990s, may have decreed uniforms to prevent competition amongst fashion-conscious teenagers. Today, there is no one uniform code which is mandated throughout the State. Individual colleges do decree uniforms, but not necessarily the manner of wearing them. An unfortunate side-effect of the current controversy may well be a State administrative order decreeing uniforms for all college students throughout the State of Karnataka. That to my mind would be a killjoy response of an administration that prioritises uniformity over diversity. In the absence of a statutory uniform code, a court may well ask whether a head covering mandated by some religions, when worn in addition to the uniform, violates any legal tenet. Would the same standards that banish a female hijab apply to a turban worn by a male Sikh student? Can government colleges deny education to students who are seen to be violating a uniform code? Is the hijab or even a full covering in any manner violative of the process of imparting education? Can a government committed to female education deny education to those it deems improperly dressed? Should implementation of a dress code be prioritised over imparting education to all that seek it? These and other like questions will probably soon engage the attention of a constitutional court. That court may do well to heed Justice R.F. Nariman's dictum in the Sabarimala review which says, "… After all, in India's tryst with destiny, we have chosen to be wedded to the rule of law as laid down by the Constitution of India. Let every person remember that the "holy book" is the Constitution of India,… "
Competing rights
The interpretative answer to the hijab row, from the "holy book", might lie in another case from Udupi district. Three years after Shirur Math, in 1957, the Supreme Court, in Sri Venkataramana Devaru vs State of Mysore, had to examine whether the exclusion of a person from entering into a temple for worship is a matter of religion according to Hindu ceremonial law. The Court held "… that the right of a denomination to wholly exclude members of the public from worshipping in the temple, though comprised in Art. 26(b), must yield to the overriding right declared by Art. 25(2)(b) in favour of the public to enter into a temple for worship. But where the right claimed is not one of general and total exclusion of the public from worship in the temple at all times but of exclusion from certain religious services, they being limited by the rules of the foundation to the members of the denomination, then the question is not whether Art. 25(2)(b) overrides that right so as to extinguish it, but whether it is possible-so to regulate the rights of the persons protected by Art. 25(2)(b) as to give effect to both the rights" Venkataramana Devaru points to the Court's endeavour to harmonise competing rights in a way that both were given effect to. In the hijab case, the courts will be called upon to protect an essential religious practice, in a manner consistent with imparting education in an orderly fashion. It is not the domain of this article to prophesy the ultimate outcome of the ensuing legal battle. The protesting girls may, however, take heart from another Kanakadasa-like episode from the late 1970s. Jon Higgins, an American scholar of music, was so proficient in Carnatic music that he was called Higgins Bhagvathar. When he visited the Udupi Shri Krishna temple, he was denied entry because of his white skin. He stood at the gate and sang in chaste Kannada the Vyasatirtha composition, 'Krishna nee begane baro'. He was permitted entry immediately, possibly to avert another intervention from the deity. The moral I take from this episode is that unthinking enforcers of any kind of dogma will have to ultimately yield to a harmonious faith in a "holy book".
India's 'return' to Central Asia
While the gains from engaging Central Asia may be minimal, non-engagement could be costlyThe inaugural India-Central Asia Summit, the India-Central Asia Dialogue, and the Regional Security Dialogue on Afghanistan in New Delhi — all held over the past four months — collectively indicate a renewed enthusiasm in New Delhi to engage the Central Asian region. India has limited economic and other stakes in the region, primarily due to lack of physical access. And yet, the region appears to have gained a great deal of significance in India's strategic thinking over the years, particularly in the recent past. India's mission Central Asia today reflects, and is responsive to, the new geopolitical, if not the geo-economic, realities in the region. More so, India's renewed engagement of Central Asia is in the right direction for the simple reason that while the gains from an engagement of Central Asia may be minimal, the disadvantages of non-engagement could be costly in the longer run.
Great power dynamics
One of the factors driving this engagement and shaping it is the great power dynamics there. The decline of American presence and power in the broader region (due primarily to the U.S. withdrawal from Afghanistan) has led to a reassertion by China and Russia seeking to fill the power vacuum. While China dominates the geo-economic landscape, Russia is the dominant politico-military power in the region. But in the end, geo-economics might gain more traction. A somewhat anxious Moscow considers India to be a useful partner in the region: it helps it to not only win back New Delhi, which is moving towards the U.S., but also to subtly checkmate the rising Chinese influence in its backyard.For the U.S., while growing India-Russia relations is not a welcome development, it recognises the utility of Moscow-New Delhi relations in Central Asia to offset Beijing's ever-growing influence there. As for China, India's engagement of the region and the growing warmth in India-Russia relations are not a cause for concern yet, but they could be eventually. For New Delhi, it's about breaking out of a continental nutcracker situation it finds itself in. In the wake of the U.S. withdrawal from Afghanistan, New Delhi faces a major dilemma in the wider region, not just in the pre-existing theatres like the Line of Control and the Line of Actual Control. There are growing and legitimate concerns within the Indian strategic community that India in the region might get further hemmed in due to the combined efforts by China, Pakistan and Taliban-led Afghanistan. If so, it must ensure that there is no China-led strategic gang up with Pakistan and the Taliban against India in the region, which, if it becomes a reality, would severely damage Indian interests.
Focus on Afghanistan
India's engagement of Central Asia would also help it to consolidate its post-American Afghan policy. U.S. withdrawal from Afghanistan has landed India in a major dilemma – it has very limited space to engage Taliban 2.0 despite the current relationship whose future depends on a number of variables. During the Hamid Karzai and Ashraf Ghani governments, given their proximity to India and the presence of the U.S. forces in Afghanistan, India was able to engage Kabul without too much hardship, despite Pakistani resistance. Now that the Taliban have returned to Kabul, New Delhi is forced to devise new ways of engaging Afghanistan. That's where the Central Asian Republics (CARs) and Russia could be helpful. For instance, given its location bordering Afghanistan as well as its close geographical proximity to Pakistan-occupied Kashmir, Tajikistan holds immense geopolitical significance for India (incidentally, India helps maintain an airbase in the country). One has to wait and see how far India will innovate to engage CARs in pursuit of its interests in Afghanistan. The announcement of a Joint Working Group on Afghanistan during the summit between India and the CARs is surely indicative of such interest. In India's current vision for a regional security architecture, Russia appears prominent. President Vladimir Putin's meeting with Prime Minister Narendra Modi and the earlier meeting between Russian National Security Adviser General Nikolai Patrushev and Mr. Modi are indications of the growing relationship. A cursory glance at the various issues being discussed between the two sides also indicates a new joint thinking on regional security. Of course, New Delhi expects the U.S. to understand that in the wake of the latter's withdrawal from the region leaving India in the lurch, New Delhi has no choice but to work with the Russians. By courting Russia — its traditional partner, also close to China and getting closer to Pakistan — to help it re-establish its presence in the Central Asian region, India is seeking to work with one of the region's strongest powers and also potentially create a rift between China and Russia, to the extent possible. The two countries recently exchanged a 'non-paper' on how to increase their joint engagement in Central Asia. Both India and the CARs use Russian defence equipment, and the non-paper has reportedly explored the possibility of joint Indo-Russian defence production in some of the existing Soviet-era defence facilities in the CARs to meet local and Indian demands. The non-paper also reportedly discusses potential trilateral defence exercises among India, Russia and the CARs. In any case, joint defence production by India and Russia has been on the rise and the CARs could play a key role in it. This growing India-Russia partnership also explains India's non-critical stance on the developments in Ukraine and Kazakhstan.
Challenges
That said, India's 'return' to Central Asia is not going to be easy. For one, China, which shares a land border with the region, is already a major investor there. China is the region's most important economic partner, a reality that worries Russia and sharpens India's relative irrelevance in the region. An even bigger challenge for India may be Iran. India's best shot at reaching the CARs is by using a hybrid model – via sea to Chabahar and then by road/rail through Iran (and Afghanistan) to the CARs. So, for New Delhi, the ongoing re-negotiations on the Joint Comprehensive Plan of Action (or the Iran nuclear deal) are of crucial importance. If there is a deal, it would bring Tehran back into the Western fold and away from China (and Russia), which will be favourable to India. While Iran getting close to the West is not preferred by Russia (but preferred by India), if and when it becomes a reality, India would be able to use it to its advantage and join Russia in engaging the CARs. India's ongoing outreach to Iran and the now-postponed visit of the Iranian foreign minister to New Delhi help repair some of the damage done to the relationship over the years. But finally, perhaps most importantly, will India walk the talk on its commitments to Central Asia? Does it have the political will, material capability and diplomatic wherewithal to stay the course in the region? Happymon Jacob is Associate Professor, Centre for International Politics, Organization and Disarmament, School of International Studies, Jawaharlal Nehru University, New Delhi
SC to weigh between 'national security', judicial scrutiny
The court will take a call on whether the Centre can expect a free pass on matters pertaining to national security The question whether the state can use 'national security' as a ground to limit judicial scrutiny has come up for scrutiny again in the MediaOne TV channel case barely weeks after the Supreme Court, in its Pegasus case order, observed that the Centre cannot expect a 'free pass' from the courts as soon as it raises the 'spectre of national security'. The government has cited national security reasons in the Kerala High Court for cancelling telecast permission to the Malayalam news channel. "It is a settled position of law that in matters pertaining to national security, the scope of judicial review is limited. However, this does not mean that the state gets a free pass every time the spectre of 'national security' is raised. National security cannot be the bugbear that the judiciary shies away from, by virtue of its mere mentioning. Although this court should be circumspect in encroaching upon the domain of national security, no omnibus prohibition can be called for against judicial review… The mere invocation of national security by the state does not render the court a mute spectator," a three-judge Bench led by Chief Justice of India N.V. Ramana observed in the Pegasus case order in October 2021. The order is a significant one considering the oft-repeated refrain of the government, while banning or curtailing rights of citizens, that it is being done for the sake of 'national security'. One of the major concerns raised by citizens recently is the "chilling effect" such state actions endure to have on free speech, especially in the media. The principle of 'chilling effect' is based on comparative harm. "One possible test of chilling effect is comparative harm. In this framework, the court is required to see whether the restrictions, due to their broad based nature, have had a restrictive effect on similarly placed individuals during the period," the Supreme Court explained in the Anuradha Bhasin case, which concerned Internet restrictions in Jammu and Kashmir in the backdrop of the abrogation of Article 370. In short, the test is whether action of the state on one entity freezes others in their footsteps or deters them from following the same course.
Order backed by reasons
Any order of the state which restricts the fundamental rights of speech or expression should be backed by reasons. The courts should be convinced that the state acted in a responsible manner and did not take away rights in an "implied fashion or a casual or cavalier manner", the Supreme Court has said in its 130-page judgment in the Anuradha Bhasin case. "Democracy entails free flow of information," the Supreme Court had declared. "There is no dispute that freedom of speech and expression includes the right to disseminate information to as wide a section of the population as is possible. The wider range of circulation of information or its greater impact cannot restrict the content of the right nor can it justify its denial," the Supreme Court has observed in judgments like Secretary, Ministry of Information & Broadcasting Government of India v. Cricket Association of Bengal and Shreya Singhal v. Union of India.
Active COVID-19 case load in country crosses 11 lakh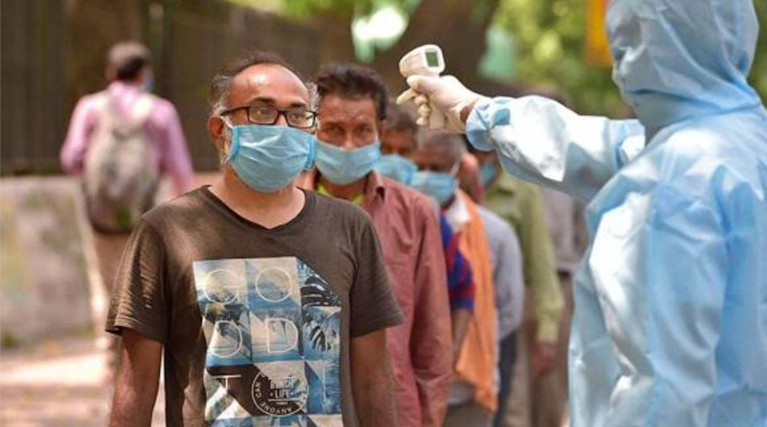 84,474 new cases, 887 deaths recorded in last 24 hoursThe Hindu Data Team,  The country recorded 84,474 new COVID-19 cases on Sunday. The total number of infections has reached 4.22 crore, and the active cases have crossed the 11.5 lakh mark.The figures are based on the State bulletins released until 10 p.m. on Sunday. However, Ladakh, Tripura, Jharkhand, and Lakshadweep had not yet released data for the day.Kerala recorded 26,729 infections on Sunday, followed by Maharashtra (9,666) and Karnataka (8,425).On Sunday, 887 deaths were recorded in India, considerably lower than the average levels recorded in the last week. The total number of recorded fatalities has reached 5,02,761.Kerala reported the most deaths with 515 fatalities (378 were from a backlog), followed by Maharashtra (66) and Karnataka at 47 deaths.On Saturday, 14.4 lakh tests were conducted (the results for which were made available on Sunday). The test positivity rate was 5.8%. As of Sunday, 93.4% of the eligible population has been vaccinated with at least one dose, while 71.7% received both doses. In the 15-17 age cohort, 74.6% have received their first dose.Altogether, 95,11,78,621 first doses, 73,04,84,179 second doses, and 1,41,38,718 booster doses have been administered across India.