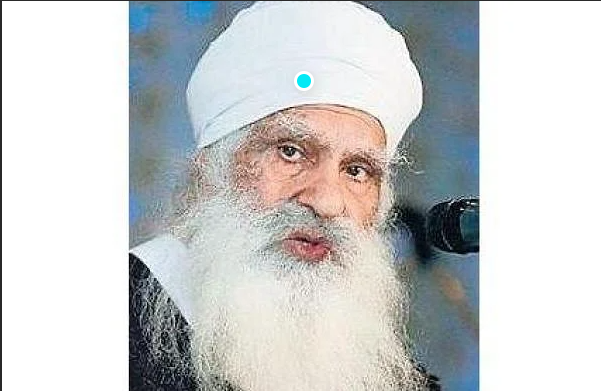 The News Editorial Analysis 30th Jan 2022
Opposition slams govt. as report says India bought NSO spyware
Centre silent; Cong. calls purchase an 'act of treason', to raise issue in Parliament
A fresh political storm has erupted over a report in the New York Times that said the Indian government had purchased the Pegasus spyware from the NSO group of Israel in July 2017 to carry out targeted surveillance on citizens. The investigative report said the high-level visits by Prime Minister Narendra Modi and Benjamin Netanyahu, his Israeli counterpart at the time, and even a UN vote on a Palestinian organisation were part of a larger back-room deal.The revelations just two days before the Budget session of Parliament have provided fresh ammunition to Opposition parties to corner the government on the spying issue.
'Parliament misled'
They attacked the government on Saturday, accusing it of "misleading" Parliament and the Supreme Court. The Congress said the alleged use of spyware on Opposition leaders, Supreme Court judges, journalists and activists was an "act of treason", and said the party would raise the issue in the Budget session.In the report published on Friday, the NYT said ties between Mr. Modi and Mr. Netanyahu had "warmed" because of their agreement for the sale of "a package of sophisticated weapons and intelligence gear worth roughly $2 billion — with Pegasus and a missile system as the centrepieces".
Links it to UN vote
The NYT did not divulge sources for the claim that India had bought the Pegasus system, and did not respond to an e-mail from The Hindu asking for any details used to verify the report. In their detailed investigation, the paper's reporters named several countries such as India, the UAE, Hungary, Poland and Mexico on the list of those which had purchased the spying software, and said these countries had not just strengthened ties with the Netanyahu government, but also shifted positions on support to Palestine and muted opposition to Israel at the UN."In June 2019, India voted in support of Israel at the UN's Economic and Social Council to deny observer status to a Palestinian human rights organisation, a first for the nation," the report said.Syed Akbaruddin, India's Ambassador to the UN at the time, however, denied the last claim."The vote was a decision taken by me locally (as UN Permanent Representative in New York). No one talked to me about it before or after," Mr. Akbaruddin, now retired, said in response to a query from The Hindu, adding that "The NYT seems to have wrongly made an insinuation."
'No transaction'
The government, including the Ministries of Home Affairs and External Affairs, did not respond to the NYT report.In August 2021, after the original revelations of the extent of Pegasus spyware found on thousands of telephones worldwide were published by the online news publication The Wire and international news agencies, the Ministry of Defence had said in Parliament that the "Ministry of Defence has not had any transaction with NSO group technologies".
SBI withdraws rule on hiring pregnant women
The order had led to intense outrageFollowing outrage, the State Bank of India on Saturday withdrew a controversial order that termed women into their second trimester of pregnancy "unfit" for recruitment and promotions. The country's largest public sector bank said it would return to status quo in appointments.However, its employees union is not satisfied with the response as the earlier norms too discriminate against pregnant women.In an e-circular issued on December 31, 2021, the SBI had informed its local offices across the country of its revised medical standards. According to these norms, a woman who is pregnant for more than three months would be considered "temporarily unfit" and would be allowed to rejoin work only four months after delivering a child. Following several representations from different employee unions, as well letters from the Delhi Commission for Women, and outrage over social media, the bank issued a statement suspending these instructions.The unions also say that the new rules are an attempt to deny women their right to maternity benefits under the Code of Social Security, 2020. This entitles a woman to payment of average daily wage for up to 26 weeks of maternity leave, nursing breaks and permission to visit a creche four times a day as well as renders unlawful any attempt by the employer to discharge a pregnant employee.
Use externment orders with caution: SC
'It impacts livelihood of an individual, prevents him from staying in his house with family members'The Supreme Court has held that a person cannot be barred by authorities from entering a place on mere suspicion.The court said authorities can pass an order of externment against a person only under extraordinary circumstances.
'Very sparingly'
The discretion should be used "very sparingly" as it deprived a person of his or her right of free movement in the country. An externed person may not even be able to stay with his family or home."There cannot be any manner of doubt that an order of externment is an extraordinary measure. The effect of the order of externment is of depriving a citizen of his fundamental right of free movement throughout the territory of India," a Bench of Justices Ajay Rastogi and Abhay S. Oka observed in a recent judgment.There is even a possibility that an order of externment would deprive a person of his livelihood.
SDM order
"Such an order also prevents the person even from staying in his own house along with his family members during the period for which this order is in subsistence. In a given case, such order may deprive the person of his livelihood," Justice Rastogi observed.The court was hearing a challenge against a Sub Divisional Magistrate's (SDM) order of a two-year externment against the appellant, Deepak, under the Maharashtra Police Act. Two years is the maximum period of externment under the Act. The Bombay HC had refused to intervene, following which Deepak had moved the apex court.Reminding the authorities on the conditions before ordering externment, the court said there should be "objective material on record on the basis of which the competent authority must record its subjective satisfaction that the movements or acts of any person are causing or calculated to cause alarm, danger or harm to persons or property".
Fundamental right
Noting that clause (d) of Article 19(1) of the Constitution provides citizens a fundamental right to move freely throughout the territory of India, the court said an externment order "must stand the test of reasonableness"."These reasons which necessitate or justify the passing of an extraordinary order of externment arise out of extraordinary circumstances," the court noted, quashing the SDM's order
 India, Oman to hold 10th military cooperation meeting
Defence Secretary General to visit New DelhiAfter a gap of three years, India and Oman are set to hold a meeting of the Joint Military Cooperation Committee (JMMC) during the visit of Mohammed Nasser Al Zaabi, Secretary General, Ministry of Defence of Oman, here from Sunday to Tuesday.This will initiate a series of high-level defence engagements between the two countries next month, officials said. Mr. Zaabi would be co-chairing the JMCC with Defence Secretary Ajay Kumar, an official source said.The JMCC is the highest forum of engagement between India and Oman in the field of defence that evaluates and provides guidance to the overall framework of defence exchanges between the two sides.The JMCC was to hold discussions annually, but a meeting could not be organised since 2018, when the meeting of the 9th JMCC was held in Oman, it has been learnt.Given the three-year gap, the 10th edition is expected to "comprehensively evaluate" the ongoing exchanges and "provide a road map for further strengthening the defence ties in the coming years".Mr. Zaabi is expected to call on Defence Minister Rajnath Singh, and in line with India's emphasis on boosting exports, will get insights into the Indian defence manufacturing capabilities to explore possible opportunities for procurement and joint production.
More talks to follow
His visit will be followed by a series of high-profile engagements in February that includes visits by Navy and Air Force chiefs of Oman encompassing staff talks between the Indian Navy and the visiting Navy chief as well as a bilateral Air Force exercise in Jodhpur. The annual bilateral Air Force exercise this year will see the participation of over 150 personnel from Oman.Visits of the naval and Air Force chiefs of Oman are taking place after five years and would enable a high-level re-engagement between the forces of two sides, officials noted.While India's defence engagement with the Gulf region has significantly expanded in the last few years, Oman remains India's closest defence partner in the region. It is the only country in the region with which all the three services of India conduct regular bilateral exercises and staff talks.Defence exchanges between the two countries are guided by a framework MoU (Memorandum of Understanding), which was renewed in 2021.As part of its anti-piracy patrols in the Gulf of Aden, the Indian Navy has deployed its P-8I long-range maritime surveillance aircraft for anti-piracy patrol sorties from Salalah in Oman on few occasions, extending the reach and operational turnaround. Oman also actively participates in the Indian Ocean Naval Symposium (IONS).
Parasitic plant found in Nicobar eco hotspot
Septemeranthus partially depends on its host but also has leaves capable of photosynthesisA new genus of a parasitic flowering plant has recently been discovered from the Nicobar group of islands. The genus Septemeranthus grows on the plant species Horsfieldia glabra (Blume) Warb. The parasitic flowering plants have a modified root structure spread on the stem of the tree and are anchored inside the bark of the host tree.The plant was found on the periphery of the tropical forest in one of the biodiversity hotspots referred to as the Nicobar group of islands separated from the Andaman group of Islands by a wide gap of 160 km with heavy tidal flows.
Heart-shaped leaves
The genus Septemeranthus has a distinct vegetative morphology, inflorescence architecture and floral characters. The leaves of the plant are heart-shaped with a very long tip and the ovary, fruit and seeds are 'urceolate' (earthen pot-shaped). The flowers have five persistent bracts having conspicuous margins. The name Septemeranthus is derived from the Latin word 'septem' meaning 'seven', referring to the arrangement of flowers. The details of the discovery were published in the Journal of Botanical Taxonomy and Geobotany Feddes Repertorium. The genus belongs to the family Loranthaceae, a hemi-parasite under the sandalwood order Santalales and is of widespread importance. Plants which are hemi-parasites are partially dependent on their host plants for nutrition. For instance, the newly discovered plant that derives nutrients from its hosts has green leaves capable of photosynthesis.
Feeds birds
 Loranthaceae is currently represented by nine genera and are found all across the country. What makes the new genus unique is that it is endemic only to the Nicobar group of islands. Lal Ji Singh, Joint Director, Botanical Survey of India, who has discovered the genus, said, " During field studies, I found the birds consume viscous seeds of this new genus and seeds have potential of pseudo viviparous germination that deposit on the leaves and branches of their same plant which is already attached to host plants. After germination, the life cycle of the genus starts all over again."Hemi-parasites include are commonly referred to as mistletoes that contain 18 families, 160 genera and over 2,200 species. They need a host tree or shrub in order to thrive and exhibit a worldwide distribution in tropical as well as temperate habitats that evolved approximately five times in the order and are important in forest ecology, pathology and medicine. They play an important role as they provide food for frugivorous birds. In addition to Septemeranthus, four other genera on non-parasitic
plantsNicobariodendron (Hippocrateaceae), Pseudodiplospora(Rubiaceae), Pubistylis (Rubiaceae), Sphyranthera , (Euphorbiaceae) have also been discovered earlier from Nicobar group of islands, highlighting the ecological significance of the region.  Recently a new species in the hemiparasitic family Loranthaceae, Dendrophthoe laljii have also been discovered from the Nicobar group of islands.
Days after Padma Shri, educationist Bala Iqbal Singh dies at 96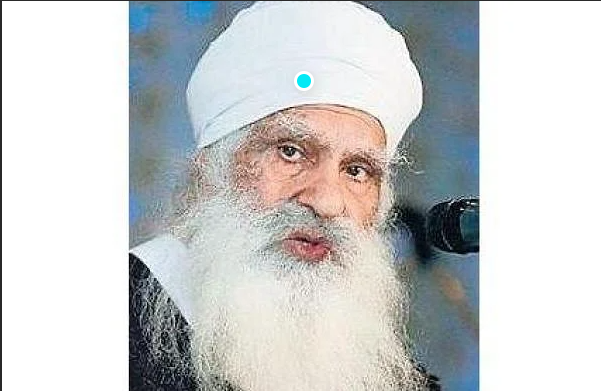 Late Padma Shri recipient Bala Iqbal Singh.Educationist, social worker and philanthropist, Baba Iqbal Singh, who was recently conferred Padma Shri, died on Saturday. He was 96. Confirming this, Dr Davinder Singh, secretary of the Kalgidhar Trust at Baru Sahib, said, "Last month, he was admitted and was under treatment at Fortis hospital in Mohali. He had heart issues and age-related problems.Doctors told us yesterday there was no hope. So we brought him back to Baru Sahib in an ambulance and he was on ventilator support. He died this afternoon. He will be cremated on Sunday at Baru Sahib ."Singh had retired as Director of Agriculture of the Himachal Pradesh government in 1986. He then set up a school in Baru Sahib with only five students.The  Kalgidhar Trust at Baru Sahib was started by him and he had been active in social work on rural education, drug de-addiction and women empowerment since. Davinder lauded the work of the departed soul. "Under his guidance, the trust had been running 129 Akal Academies and two universities,  besides a charitable hospital and two de-addiction centers.In the field of women empowerment, underprivileged rural girls are given free teacher training. Thousands of underprivileged rural children are provided free or subsidised education in these schools. And they have risen in the echelons of society."Singh had already been conferred the title of Shiromani Panth Ratan — the highest honour awarded by one of the Takhts to an individual for exceptional and meritorious services rendered to the Sikh cause. Also, IIM Ahmedabad chose Akal Academies for a case study, which eventually won the Philip Thomas Memorial Award.
Faster spread of Omicron is not due to higher viral load
Omicron has replaced the Delta variant, which was considered highly transmissible, in almost every country across the worldThe Omicron variant became the dominant variant infecting both vaccinated and the unvaccinated persons in many countries just one month after the World Health Organization designated it a variant of concern on November 26, 2021. Two months since, Omicron has become the dominant variant in every country that is witnessing a new wave. In short, Omicron has replaced the Delta variant, which was considered highly transmissive in almost every country across the world.One of the defining features of a new variant is the higher transmissibility than the existing variant. If the Delta variant was found to be highly transmissible when compared with the Alpha variant, the Omicron variant has been found to be extremely transmissive when compared with the Delta variant.
Early studies
Earlier studies suggested that the extremely high transmissibility of the Omicron variant was probably due to higher viral load in an infected person. The higher the viral load in a person, the greater are the chances that the infected person can successfully spread it to others. This is because the infected person tends to release larger amounts of the virus. While the Delta variant require a relatively longer period of exposure before a person gets infected, the Omicron variant has been found to spread within a few minutes of exposure.
But the results of a study posted in medRxiv preprint server (and is yet to be peer-reviewed) has found that the viral load is nearly the same with both variants — Delta and Omicron.
Backed by mutations
With the Omicron variant possessing many mutations that allows it to escape the immune system better even in previously infected or fully vaccinated people, the extremely high rate at which the Omicron variant is spreading might be due to inherent immune escape capabilities rather than the high viral load as it was previously thought.A team led by researchers from the Harvard T. H. Chan School of Public Health in Boston, Massachusetts, obtained longitudinal, quantitative RT-PCR test results of swabs taken from the nose and throat of over 10,300 players from the National Basketball Association, the organisation responsible for professional basketball in North America. The period of study was restricted between July 5, 2021 and January 10, this year. From the beginning of the pandemic the players and other people associated with the Association have been undergoing regular testing. The league conducts frequent COVID-19 testing of its players and personnel.The researchers used RT-PCR cycle threshold (Ct) values of less than 30 as a proxy for viral load. The PCR test amplifies the genetic material from coronavirus through multiple cycles. Since the coronavirus has RNA, it is first converted into DNA, and each cycle of amplification doubles the amount of DNA.If there is just one DNA molecule to start with, the amount of DNA after 30 cycles of amplification will be one billion molecules. If there is more genetic material to begin with then fewer cycles of amplification would be sufficient to detect the DNA.
Surprising results
While the researchers were expecting that people infected with the Omicron variant would show higher viral load, the results were the just opposite. "The peak viral RNA based on Ct values was lower for Omicron infections than for Delta infections," they write. For Omicron, the Cycle threshold (Ct) was 23.3, while for Delta the cycle threshold was 20.5. "These results suggest that Omicron's infectiousness may not be explained by higher viral load measured in the nose and mouth by RT-PCR," they write.The clearance phase was also shorter for Omicron infections — 5.35 days — while for Delta it was 6.23 days.
Omicron and Delta
Another team led by researchers from the University of Geneva, Switzerland, went a step further to measure the number of infectious virus particles present on the swabs collected from 150 infected people. The results are posted on preprint server medRxiv, and the paper is yet to be peer-reviewed. They found that breakthrough infections caused by the Delta variant had lower number of virus particles than unvaccinated people with Delta infection. Surprisingly, the number of virus particles in vaccinated individuals with Omicron infection was comparable with individuals with Delta breakthrough infections.
Contrary to the previous notion that people infected with Omicron have higher viral loads than those infected with the Delta variant, the study by the University of Geneva found that vaccinated people infected with Delta or Omicron had nearly similar viral loads.
Not so quiet
Analysing ice cores from Greenland and Antarctica, researchers present evidence of a massive solar storm that took place 9,200 years ago, during the Sun's "quiet" phase, when fewer sunspot activity takes place. The study, published in Nature Communications, is puzzling, as solar storms are usually associated with "high activity."
Song sparrow playlists
A new study finds that male song sparrows, a common bird in North America, deliberately shuffle their repertoire of songs when wooing females. This could be a ploy to keep them interested. The study, published in Proceedings of the Royal Society B, shows that singing males keep track of the order of the songs and how long they're sung, for about 30 minutes.
New study documents the songs of frog species
Frogs make distinct, complex calls depending on the contextFrogs have different types of call to suit different occasions, a new study finds. It was known that birds sing different songs depending on context, yet this kind of behaviour has not been documented among the so-called simpler animals, the anurans (frogs and toads). This study, conducted by researchers from Indian Institute of Science (IISc), Bengaluru, and Indian Institute of Science Education and Research (IISER), Pune, has been published in the journal Animal Behaviour.
Semantics and frogs
When we humans speak, we use words to build up sentences. Only some arrangements of words have meaning and this is what we use. The same appears to be true of frogs, too. Some typical needs among frogs are to communicate a mating call to attract a member of the opposite sex and to guard one's territory against other males. It is important that the calls given out in such different contexts be unambiguous, so that both, the calling frog and the listening frog, understand the difference. However, frogs have a limited repertoire of "notes," and hence, using different notes for different contexts is impossible. "We wished to address whether these frogs arrange their notes into sequences in different ways in different contexts," says Ananda Shikhara Bhat, the first author of the paper, who is with the Department of Biology, IISER Pune.The group studied two species of frog – Humayun's Night Frog (Nyctibatrachus humayuni) and Amboli Bush Frog (Pseudophilautus amboli).
Two species
"While N. humayuni produces calls with two notes (ascending and descending), P. amboli produces calls with six-note types," says K.S. Seshadri from Centre for Ecological Sciences, IISc, Bengaluru, who along with Anand Krishnan of Department of Biology, IISER, Pune, led the study. Dr. Seshadri explains that they found that alone, individuals of N. humayuni produce a single ascending note but in the presence of another male of the same species, the individual adds up to seven descending notes to the ascending note. "In contrast, individuals of P. amboli use a different set of note types [note type 1–3, as classified by the authors] when alone or when in the presence of another male but use note types 4–5 when engaging in a physical fight with another male," he adds.Shikhara Bhat and Varun Sane who is now a researcher at the University of Cambridge, U.K., recorded the calls of N. humayuni in June–July 2019 from roadside streams in Adarwadi and Matheran in Maharashtra. The calls of P. amboli were recorded at Sirsi in Karnataka, in July 2020. "Calls from 19 N. humayuni and 50 P. amboli individuals were recorded and used for analysis," say the researchers.This is the first study to examine "sequences" of vocalisations in frogs. "To the best of our knowledge, our novel data analysis method, named 'co-occurrence analysis', is the first of its kind that is free of assumptions about the underlying data, and is widely applicable to analysing vocal sequences of all sorts of animals," says Shikhara Bhat.
Endemic to region
"Both species of anurans are endemic to the Western Ghats. The two species were chosen intentionally because they were common where they are found and belong to two distantly related lineages of anurans," says Dr. Seshadri. This allowed the researchers to examine if and to what extent the vocalisations varied."Ask anyone if they know how frogs call, and they will likely say 'Croak' or 'Ribbit'. Our work shows that anurans go beyond this simplistic [picture]. Some of the anurans, half the size of our thumb, are capable of stringing together sounds with varying levels of complexity depending on the context." says Dr. Seshadri.
Unravelling the molecular biology of asafetida
With many uses listed by researchers, perhaps it is time to go for this spice
Readers may recall our write-up in the column dated July 30, 2009 on Asafoetida (hing in Hindi, perungayam in Tamil, inguva in Telugu, ingu in Kannada) and how this smelly spice has been of use in our cuisine and also in traditional medicine. It has been known since the Mahabharata times, and has been imported from Afghanistan. The Bhagavata Purana says that one should not eat hing before worshipping deity. Indian historical records suggest that we have been importing asafoetida since the 12th century BCE. The word asa comes from Persian, meaning mastic, while foetidus refers in Latin to its strong and stinking smell. And Wikipedia suggests that Jewish early literature mentions it as Mishnaha. Rabindranath Tagore wrote about how he would buy from "Kabuliwala" dry fruits, but did not mention asafoetida, since it was surely in his family kitchen already!It is a thick gum, or a resin, which comes from the perennial taproots of the Ferula family. The article in Indian Mirror titled Asafoetida points out that asafoetida has a wide range of applications in the field of medicine. It has been suggested to fight viruses such as influenza. It may thus be worthwhile for current day drug chemists and molecular biologists to study its mode of action. (Indeed, this has been done by Professor M. S. Valiathan of The Manipal Academy of Higher Education, and his collaborators). Ayurveda specifies three types of Dosha, or deficiencies in the body, namely Pitta, Vata and Kapha each of which has specific functions.
Balancing dose
Asafoetida is believed to be one of the best spices to balance the Vata Dosha. The site Home Remedies for Hiccups says that asafoetida is good to stop hiccups! You mix it well with butter, and swallow –and the hiccups stop!
Make in India?
How long do we need to import it? Well, it appears no longer! In a report that has appeared in The Hindu dated November 10, 2020, and cited in The Wire, Science, Dr Sanjay Kumar, who is the Director of the CSIR Institute of Himalayan Biotechnology (CSIR- IHBT), says that the cold desert climatic conditions in the Lahaul–Spiti area in Himachal Pradesh are remarkably similar to those in the Iran and Afghanistan, and wondered whether asafoetida cannot be grown in India too. This led the IHBT to import its seeds from Afghanistan and began growing the plant in the research centre under the guidance of the National Bureau of Plant Genetic Resources. The experiment was a success. Two types of asafoetida resins became available – the milky white type and the red type. He further points out that since currently the farmers in Himachal Pradesh largely limit themselves to growing potatoes and peas, motivating them to grow asafoetida and offer technical support will increase their income. The article mentioned above describes these efforts of the laboratory, colour photographs of the flowers and the large-scale production of the plant at the Centre. Dr. Kumar also told this to the Times of India in the article, Why 'made-in-India' heeng is a big thing.
Long history
That this herb has been used for long in traditional medicine has a long history. Groups in Egypt have used it since long. Ayurveda scholars have known it for centuries. We had discussed earlier how Prof. M.S. Valiathan and collaborators had shown, using fruitflies as models, that Ayurvedic formulations are effective in vivo. Likewise, Eigner et al., have shown how the herb is effective in the traditional medical practices and diet in Nepal (Journal of Ethnopharmacology, 1999; 67:1-6). It is in this context that an excellent and updated report by Dr. Poonam Mahendra and Dr. Shradha Bisht of the School of Pharmacy, Suresh Gyan Vihar University, Jaipur, titled, Ferula asafoetida: Traditional uses and pharmacological activity, in the journal Pharmacognosy Reviews, July-December 2012, Vol. 6, Issue 12, is of value.Their analysis of its chemical constituents shows that the raw herb has about 70% carbohydrates, 5% proteins, 1% fat, 7% minerals, and has compounds of calcium, phosphorus, sulphur and various aliphatic and aromatic alcohols. It is the sulphide content in the fat that leads to the fecal odour. Chemical trials using rats in the laboratory suggests asafoetida plays an essential role in digestion. The group cites references to the role that the herb might play as an anti-cancer agent, and also against some women's ailments. They list about 30 molecules which form the chemical constituents in the herb that play roles as anti-oxidants, anticarcinogenic, antibacterial and antiviral and even anti-HIV. Given this list, it is time for groups across India to isolate these molecules from this herb and study their roles in these diseases, using modern methods of molecular biology, immunology and drug design. Let us go for it!
Scientists spot a blinking star's 'totally unexpected' behavior
The celestial object could be a slow spinning magnetarScientists have detected what appears to be an incredibly dense star behaving unlike anything else ever seen – and suspect it might be a type of exotic astrophysical object whose existence has been only hypothesised until now.The object, spotted using the Murchison Widefield Array telescope in outback Western Australia, unleashed huge bursts of energy roughly three times per hour when viewed from Earth during two months in 2018, the researchers said.
First known example
It may be the first known example of what is called an "ultra-long period magnetar," they said. This is a variety of neutron star – the compact collapsed core of a massive star that exploded as a supernova – that is highly magnetised and rotates relatively slowly, as opposed to fast-spinning neutron star objects called pulsars that appear from Earth to be blinking on and off within milliseconds or seconds. The study is published in the journal Nature.The object may be continuously beaming strong radio waves from its north and south poles. As that beam swept through the line of sight from Earth's vantage point, it appeared to switch on every 18 minutes and 11 seconds for about 30 to 60 seconds, then off again. That is an effect similar to a lighthouse with a rotating light that seems to blink on and off from the perspective of a stationary observer.It was found in a broader research effort mapping celestial sources of radio waves.It is located relatively close to Earth in cosmic terms, roughly 4,200 light yearsaway,where a light year is the distance light travels in a year, 9.5 trillion km.Neutron stars including pulsars are among the universe's densest objects. They areroughly 12 km in diameter – akin to the size of a city – but with more mass than our Sun. A neutron star with an extreme magnetic field, a magnetar, could potentially power the radio pulsations, the researchers said.
Slow with age?
As for why its rotation is so slow, it could be that it is very old and has slowed over time, according to Curtin ICRAR node astrophysicist and study co-author Gemma Anderson.
"This is more likely to be the 'first of its kind' rather than 'one of a kind'," Anderson said. The researchers have not detected it since 2018."We are now monitoring this object using many different radio telescopes in the hope it switches 'on' again,"