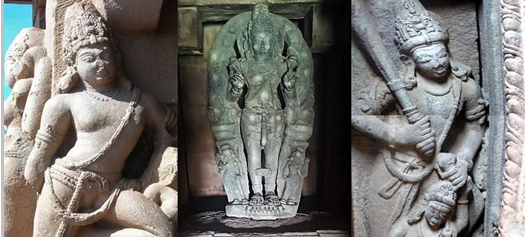 The News Editorial Analysis 8th February 2022
'India's support during economic crisis helped Sri Lanka, gave ties new energy'
Sri Lankan Foreign Minister G.L. Peiris meets Jaishankar, underlines tensions over fishers
India's support has made a "world of difference" to Sri Lanka's economic situation, said Sri Lankan Foreign Minister G.L. Peiris, on his first visit to India, making it clear that the flurry of agreements announced in recent weeks have allowed the neighbours to move on from the problems of the "immediate past".In an interview to The Hindu, he cautioned, however, that the unresolved conflict over fishing rights is a "constant irritant" in bilateral relations, and the recent clashes between Indian and Sri Lankan fishermen that led to the death of two Sri Lankans, was a "flashpoint" in ties that he hopes to resolve through talks. "There's no doubt whatsoever that Indian support at this critical juncture has made a world of difference. It has helped us to tide over the immediate difficulties which were obviously acute,
SC raps Tripura police over action on social media posts
Defying order, police continue to issue noticesThe Supreme Court on Monday orally accused the Tripura police of harassing people who take to social media on the communal violence that occurred in the State.A Bench of Justices D.Y. Chandrachud and Surya Kant made it clear to the State that the court, if the "harassment" continued, would not hesitate to call for the presence of its Home Secretary in the hearing.The Bench noted that the police, through a Superintendent of Police, have continued to issue notices to people for their social media posts despite a protective order from the court on January 10.The court order was passed in the case of some lawyers and journalists who were booked under the UAPA (Unlawful Activities (Prevention) Act) for their social media posts."Once we have passed an order covering an issue, albeit in one case, you must show the responsibility, some deference to the court. Otherwise, we will call the Superintendent of Police to us if he is trying to evade complying with the order by issuing all these kinds of notices to others. We will ask all to remain present, including the State Home Secretary. There is no other way," Justice Chandrachud addressed the State counsel.
"What else is this if not harassment?".
The court was hearing an application by activist Samiullah Shabir Khan against a notice issued by the police for his appearance.The court ordered the January 10 order to be served on the SP concerned.
A dose of science in the vaccination strategy
Vaccination and booster dose plans must have context in the backdrop and be informed by epidemiological evidence Six weeks after the Indian government announced 'precaution shots' or the 'third dose' of COVID-19 vaccines for select populations, there have been four relevant developments. First, two COVID-19 vaccines have received 'conditional market authorization'. Second, phase three clinical trials which include the booster dose of a nasal COVID-19 candidate vaccine have been approved. Third, the Omicron wave has largely swept through the country. Fourth, ₹5,000 crore has been allocated for COVID-19 vaccines in the Union Budget 2022-23. What do these new developments mean for the COVID-19 vaccination and booster dose strategy in India? Do healthy adults need a booster and when? Is the budgetary allocation for COVID-19 vaccines enough?
Market authorisation
The news of market authorisation of Covishield and Covaxin has generated a lot of interest. Many have thought that from now on, anyone who wishes to, can buy a COVID-19 vaccine and have it administered at their will or on a doctor's prescription. That is what 'market authorisation' usually means for most medical products. However, these two COVID-19 vaccines have received not the full but a 'conditional' market authorisation. Therefore, for the general public, nothing has changed. The Government will continue to regulate vaccine administration as earlier. The already eligible target groups (as per national guidelines), would continue to receive vaccines through authorised COVID-19 vaccination centres. The only effective change is for the vaccine manufacturers. From submitting safety and efficacy data to the national drug regulator every fortnight, they can now submit this data every six months.
The nasal vaccine
Even though in the clinical trial stage, and none been authorised yet, nasal COVID-19 vaccines have always garnered a lot of interest for a variety of reasons. One, the ease of administration without a needle and syringe (and thus less biomedical waste). Two, given that COVID-19 vaccines currently in use in India have limited evidence about their role in reducing transmission, nasal vaccines, through mucosal antibodies, are likely to perform better in reducing transmission. Three, nasal vaccines might be useful for children, in whom the primary objective of COVID-19 vaccination is in reducing transmission rather than the individual benefit. Four, the world needs more vaccines to ensure wider availability and address vaccine inequity. Five, combination use of injectable and nasal vaccines might provide blended protection from severe disease and reduce the transmission. Such an approach could be useful in mitigating the impact of the ongoing COVID-19 pandemic as well as in the control of outbreaks in the post-pandemic period. However, a flip side of nasal vaccines and mucosal immunity is that protection is usually short lasting. Epidemiological data and modelling estimates suggest that by the time the Omicron wave ends in any setting, 50% to 70% of the population could have been exposed. A study from South Africa found that the Omicron exposure in an individual with past infection or vaccination results in a 14-fold increase in antibodies, which offers protection from future Delta variant infection. The role of hybrid immunity acquired after natural infection in combination with two shots of COVID-19 vaccines provides better protection than vaccines alone. As an Omicron wave is sweeping through India, the country is at a stage which can be termed 'sandwich immunity' — hybrid immunity supplemented by another layer of natural infection. In this backdrop, there is no reason for any urgency to administer COVID-19 booster doses to healthy adults in the age group 18 years-60 years. Similarly, children being at low risk of severe disease and having developed infections, and with further exposure of children in the ongoing Omicron surge, the vaccination of children younger than 15 years is also not an urgency, either. This does not mean that no population sub-group in the 18-59 years band would ever need COVID-19 vaccine boosters. One, immunity, and thus protection against respiratory viruses (i.e., SARS-CoV-2), whether after vaccination or natural infection, declines over a period of time. Two, mutations are common in SARS-CoV-2 and the emergence of newer variants of concern with an ability to bypass immunity (provided by natural infection or vaccination) continues to remain a possibility. Therefore, it is likely that a larger proportion of the adult population might need a booster, though at a relatively longer interval. Furthermore, once there is evidence about the effectiveness of additional doses of COVID-19 vaccines (being used in India) in immunocompromised individuals, the third dose should be recommended for such adults, of any age group.
Funding of COVID-19 vaccines is a key operational issue. Soon after the Union Budget 2022-23, there were concerns that the allocation of ₹5,000 crore for COVID-19 vaccines could be insufficient. However, an objective assessment suggests that it could be enough. The Indian government, last year, had reportedly made an advance market commitment (AMC) with the manufacturers of Corbevax (Biological E Ltd.) for 30 crore shots and had made part-payment of ₹1,500 crore in advance. Therefore, the advance payment would be enough for 10 crore doses. The budgetary allocation for the next financial year could be sufficient to procure 20 crore to 33 crore doses, depending on the share of different COVID-19 vaccines ordered. In addition, there is likely to be a balance of stocks of COVID-19 vaccines already purchased in the current financial year. These doses are likely to be sufficient to vaccinate the remaining eligible population and administer boosters to (currently and in future) eligible population sub-groups.
Use the time at hand
In a pandemic response, efforts are made to reduce and halt any transmission. However, a fresh wave has a silver lining as well. Any natural infection results in the development of immunity. Therefore, the ongoing third wave gives India some time to decide about rolling out boosters for additional population sub-groups. This time at hand should be used for some reflection and actions. First, in the pandemic, epidemics, outbreaks and in epidemiology, context or the local situation matters a lot. The context of India is very different from that in other countries because of the relatively low median population age, the use of different COVID-19 vaccines, and the vaccination of the majority of the population after natural infection in the second wave, to list a few. Therefore, the data used by the other countries in deciding on vaccine effectiveness and boosters cannot, and should not, be used for India. Such decisions need to be based on the local data and evidence. For example, Denmark, after analysing local evidence, decided not to administer COVID-19 vaccines to children in the 5 years-12 years age group. A few vaccines administered to children in India, i.e., BCG against tuberculosis or Japanese encephalitis (JE) vaccines are not part of immunisation programmes of many countries. These are some of the examples of the context and use of local data. Second, the success of any vaccination programme is dependent on citizen participation. It is time science determines the COVID-19 vaccination strategy. Let us, as citizens, not demand a booster for any adult age group. Let us not rush into the vaccination of children younger than 15 years of age. Let us not link vaccination to school attendance. Children need not to be vaccinated to attend school. The unscientific and misinformed public discourse has been an ongoing challenge in India's COVID-19 pandemic response. Therefore, governments at all levels need to step up transparent and timely science communication around vaccines and through trustworthy sources. Third, there is a need to identify vaccine and vaccination-specific policy questions. Thereafter, analyse the COVID-19 disease and vaccine data and link them with clinical outcomes to assess the effectiveness against SARS-CoV-2 variants and answer as many policy questions as possible. This needs to be supplemented by conducting primary research, both clinical and epidemiological, for the policy questions that have not been answered by the available data.India's COVID-19 vaccination drive has matured with commendable coverage: approximately 95% of eligible adults with one shot and 75% of eligible adults with both shots. However, the task is still unfinished. The sufficient COVID-19 vaccine supply or high vaccine coverage in adults is not reason enough to open booster doses for additional age groups. The COVID-19 vaccination and booster doses strategy should be determined by keeping context in the backdrop and being solely informed by emerging scientific and epidemiological evidence. Alongside, rather than being solely focused on COVID-19 vaccines and boosters — in the weeks and months — we, as a society, need to come to a consensus and prepare a road map to 'live with SARS-CoV-2'.
Notes for India as the digital trade juggernaut rolls on
Sitting out trade negotiations could result in the country losing out on opportunities to shape the rules Despite the cancellation of the Twelfth Ministerial Conference (MC12) of the World Trade Organization (WTO) late last year (scheduled date, November 30, 2021-December 3, 2021) due to COVID-19, digital trade negotiations continue their ambitious march forward. On December 14, Australia, Japan, and Singapore, co-convenors of the plurilateral Joint Statement Initiative (JSI) on e-commerce, welcomed the 'substantial progress' made at the talks over the past three years and stated that they expected a convergence on more issues by the end of 2022.
Holding out
But therein lies the rub: even though JSI members account for over 90% of global trade, and the initiative welcomes newer entrants, over half of WTO members (largely from the developing world) continue to opt out of these negotiations. They fear being arm-twisted into accepting global rules that could etiolate domestic policymaking and economic growth. India and South Africa have led the resistance and been the JSI's most vocal critics. India has thus far resisted pressures from the developed world to jump onto the JSI bandwagon, largely through coherent legal argumentation against the JSI and a long-term developmental vision. Yet, given the increasingly fragmented global trading landscape and the rising importance of the global digital economy, can India tailor its engagement with the WTO to better accommodate its economic and geopolitical interests?
Global rules on digital trade
The WTO emerged in a largely analogue world in 1994. It was only at the Second Ministerial Conference (1998) that members agreed on core rules for e-commerce regulation. A temporary moratorium was imposed on customs duties relating to the electronic transmission of goods and services. This moratorium has been renewed continuously, to consistent opposition from India and South Africa. They argue that the moratorium imposes significant costs on developing countries as they are unable to benefit from the revenue customs duties would bring. The members also agreed to set up a work programme on e-commerce across four issue areas at the General Council: goods, services, intellectual property, and development. Frustrated by a lack of progress in the two decades that followed, 70 members brokered the JSI in December 2017 to initiate exploratory work on the trade-related aspects of e-commerce. Several countries, including developing countries, signed up in 2019 despite holding contrary views to most JSI members on key issues. Surprise entrants, China and Indonesia, argued that they sought to shape the rules from within the initiative rather than sitting on the sidelines. India and South Africa have rightly pointed out that the JSI contravenes the WTO's consensus-based framework, where every member has a voice and vote regardless of economic standing. Unlike the General Council Work Programme, which India and South Africa have attempted to revitalise in the past year, the JSI does not include all WTO members. For the process to be legally valid, the initiative must either build consensus or negotiate a plurilateral agreement outside the aegis of the WTO. India and South Africa's positioning strikes a chord at the heart of the global trading regime: how to balance the sovereign right of states to shape domestic policy with international obligations that would enable them to reap the benefits of a global trading system.
A contested regime
There are several issues upon which the developed and developing worlds disagree. One such issue concerns international rules relating to the free flow of data across borders. Several countries, both within and outside the JSI, have imposed data localisation mandates that compel corporations to store and process data within territorial borders. This is a key policy priority for India. Several payment card companies, including Mastercard and American Express, were prohibited from issuing new cards for failure to comply with a 2018 financial data localisation directive from the Reserve Bank of India. The Joint Parliamentary Committee (JPC) on data protection has recommended stringent localisation measures for sensitive personal data and critical personal data in India's data protection legislation. However, for nations and industries in the developed world looking to access new digital markets, these restrictions impose unnecessary compliance costs, thus arguably hampering innovation and supposedly amounting to unfair protectionism. There is a similar disagreement regarding domestic laws that mandate the disclosure of source codes. Developed countries believe that this hampers innovation, whereas developing countries believe it is essential for algorithmic transparency and fairness — which was another key recommendation of the JPC report in December 2021.
India's choices
India's global position is reinforced through narrative building by political and industrial leaders alike. Data sovereignty is championed as a means of resisting 'data colonialism', the exploitative economic practices and intensive lobbying of Silicon Valley companies. Policymaking for India's digital economy is at a critical juncture. Surveillance reform, personal data protection, algorithmic governance, and non-personal data regulation must be galvanised through evidenced insights, and work for individuals, communities, and aspiring local businesses — not just established larger players. Hastily signing trading obligations could reduce the space available to frame appropriate policy. But sitting out trade negotiations will mean that the digital trade juggernaut will continue unchecked, through mega-regional trading agreements such as the Regional Comprehensive Economic Partnership (RCEP) and the Comprehensive and Progressive Agreement for Trans-Pacific Partnership (CPTPP). India could risk becoming an unwitting standard-taker in an already fragmented trading regime and lose out on opportunities to shape these rules instead. Alternatives exist; negotiations need not mean compromise. For example, exceptions to digital trade rules, such as 'legitimate public policy objective' or 'essential security interests', could be negotiated to preserve policymaking where needed while still acquiescing to the larger agreement. Further, any outcome need not be an all-or-nothing arrangement. Taking a cue from the Digital Economy Partnership Agreement (DEPA) between Singapore, Chile, and New Zealand, India can push for a framework where countries can pick and choose modules with which they wish to comply. These combinations can be amassed incrementally as emerging economies such as India work through domestic regulations. Despite its failings, the WTO plays a critical role in global governance and is vital to India's strategic interests. Negotiating without surrendering domestic policy-making holds the key to India's digital future. Arindrajit Basu is Research Lead at the Centre for Internet and Society, India.
A self-reliant pharma industry
The production-linked incentive scheme needs to be modified in order to attract the industryThe pharmaceuticals industry is a key sector for the Atmanirbhar Bharat programme. The objective of the Phase-I Production-Linked Incentive (PLI) scheme in this sector was to reduce import dependence on active pharmaceutical ingredients (APIs), drug intermediates (DIs) and key starting materials (KSMs). This scheme was expected to attract a lot of interest as countries had begun to adopt measures to reduce their dependence on China for APIs. However, the response to this scheme did not meet expectations. A total of 239 applications were received in two rounds from an industry of over 3,000 firms. Of these, 61 were selected. As 11 beneficiaries withdrew from the scheme, the number reduced to 50 as on December 9, 2021, against the maximum number of 136 beneficiaries as mentioned in the guidelines. No beneficiary was identified in five of the 41 products notified for the scheme.
Creating confidence among investors
A recent study conducted by us on this scheme, published as a working paper of the Institute for Studies in Industrial Development (ISID), shows that India needs a strategy, not just a scheme, to realise the objective of reducing import dependence. There are three areas where this PLI scheme requires modifications. Other complementary measures also need to be put in place for India to become self-reliant in APIs, DIs and KSMs. Firms will invest in production in India if they see a prospect of producing at prices cheaper than the cost of imports. As cheaper imports from China are critical for maintaining their global competence in the export of formulations, investors will face an investment uncertainty if the proposed measures do not ensure the price competitiveness of domestic production. More than half the turnover of this industry is from exports. Imports from China are reported to be cheaper by 35–40% compared to indigenously produced products. So, any strategy aimed at achieving self-reliance should focus on achieving price competency in production.
Technology plays a very crucial role in reducing import dependence as Indian producers have constraints in overcoming some of the advantages of Chinese producers such as scale of operations. Without appropriate technology, APIs/DIs/KSMs manufacturers in India will not be in a position to beat their Chinese counterparts in pricing. This PLI scheme doesn't have a technology component. Two, this scheme also insists on new manufacturing facilities, which doesn't make business sense for firms which have idle capacities. Many firms used to produce these products and have wound up production as cheaper imports began to flow from China. Permission to utilise existing but inoperational or underutilised facilities for production would have elicited a better response. Three, the history of development of the indigenous pharmaceutical industry in India shows the significance of an industrial policy that is in tandem with trade and science and technology policies. This PLI scheme remains a standalone measure; it is not connected to other relevant policy measures. Nearly three-fourth of the production of pharmaceuticals in India is by MSMEs. Historically, large private sector firms have been interested in formulations, not APIs. As APIs are sold with their chemical names and without branding, large firms have no interest in their production. The production of APIs by large firms, if at all, is largely for captive consumption. The focus of the PLI Phase-I scheme, however, is on large firms. The data we obtained for 13 of the beneficiary firms shows that all of them are large firms, if the definition of MSMEs that existed at the time of announcement of the scheme is used. If the new definition is used, all except one are large firms. It seems like policymakers are interested in taking advantage of efficiencies associated with the scale of operations by encouraging large firms. But it is equally important to include smaller firms which are into the KSMs/DIs/APIs business in a major way.
Involving public sector enterprises
In spite of the two rounds of applications, no beneficiary was identified (or no application was received) in five products, which are all antibiotics. It appears from our interactions with the industry that four of the five products — Neomycin, Gentamicin, Tetracycline and Clindamycin base are APIs that are not used much by the industry. This may be one of the reasons for the lack of enthusiasm by the industry. However, we should note that such APIs may be of great significance for public health. In such cases, public sector enterprises (PSEs) should be tasked with the production of APIs and their KSMs and DIs. The lead role that PSEs had played in the development of an indigenous pharmaceutical industry in India can never be forgotten. Reji Joseph and Ramaa Arun Kuma are faculty members at ISID, New Delhi.
Surya worship and sculptures in ancient Karnataka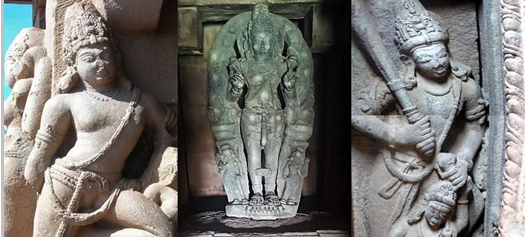 Magha Shuddha Saptami, the seventh day before Purnima of the month of Magh, is celebrated as Ratha Saptami. The Sun God is believed to turn his chariot towards north on this day and it is also popularly called Surya Jayanti and Magha Saptami.In all ancient civilisations, worship of the Sun and depiction in plastic form have been recorded in the form of sculptures and paintings. Indians have been worshipping the Sun since the Vedic age. The Rig Veda's 10th mandala has illustrated details about the Adityas, who are synonymous with Surya. The Shatapatha Brahmana, Siva Purana and Bhagavata Purana have stories connected to the birth of the Adityas. There are 12 Adityas, who are the children of Kashyapa and Aditi. They are Yama, Aryaman, Indra, Ravi, Varuna, Dhatr, Bhaga, Savitr, Surya, Amsa, Mitra and Daksha as per the Shatapatha Brahmana. The Vishnu Purana has Vishnu and Pushan instead of Yama and Daksha. The Sun, pivotal in all aspects of life, is praised even through the Gayatri Mantra.The texts speak about Surya's iconography in detail. He has a ratha driven by seven horses with Aruni as charioteer. He is accompanied by Usha and Pratyusha, who would shoot arrows of rays. He is also depicted with Chaya and Prabha. Their duty is to create shadow and light, with which Surya would create the day and night. He has two attendants Danda and Pingala, always shown with interesting attributes. Danda would be depicted with a staff or sword and shield while Pingala has a pen and an ink pot. It is to be noted that many ancient ruling families claimed to have belonged to the solar race or Surya's clan. Surya as the form of Vishnu has been known as Surya Narayana. Surya as Marthanda is an important associate divinity in the Kalamukha Saiva School. In panchayatana— the five groups of the premier divinities (Siva, Vishnu, Ganapatya, Devi and Surya)—the Saura group forms a genre of the Aditya cult. Surya is portrayed as the first nakshatra in the constellation and first among the Navagrahas. In Yogasana, Surya Namaskara is one of the very important parts.
In India, the depiction of Surya perhaps first appeared in a Buddhist context. Surya images mounted on a chariot with horses were depicted in Barhut stupa and Bhaja chaitya in relief sculpture. In North India, Surya is depicted with two-armed seated and standing forms; he has mostly been portrayed with a moustache and heavy footwear. Such examples are found in the Kushana and subsequent periods. Surya worship became popular in the Badami Chalukya period (543–757 CE). The Early Chalukyas built a good number of temples dedicated to Aditya-Surya. The Aditya cult appears to have been practised and patronised by Pulakeshi II (610–642 CE). He used the name Aditya as a prefix or suffix for the names of his sons—Adityavaraman, Chandraditya and Vikramaditya. Badami Chalukya kings who came later also had the name Aditya. It also was a common feature in the Kalyan Chalukya period, for instance the king Vikramaditya VI.
Image of Surya slaying Chaya in Aihole's Durga temple (c. 600 CE) (L) and Sculpture of Surya slaying Chaya in Malegitti Sivalaya, Badami (c. 630 CE) (R)  A majority of the temples built at Aihole were dedicated to Surya. The Durga, Lad Khan, Suryanarayana and Badiger Gudi Temples were dedicated to the Sun God. The Malegitti Sivalaya in Badami (c. 630 CE) was also dedicated to Aditya. These have been identified by scholar Dr Srinivas Padigar of Dharwad as Aditya temples based on sculptural evidence. The figures of Aditya depicted on the shikhara, lalata pattika (architrave), garbhagriha and pillars of these temples help in this identification. Besides these, Surya also has been depicted slaying Chaya in the Malegitti Sivalaya and Aihole's Durga Temple (c. 600 CE). The myth says that Chaya could not sustain the heat of Surya and ran away from him, and disguised herself as half horse and half female. Having found his beloved Chaya in this form, he forced her to join him back. The image depicted here portrays Surya with the zooanthropomorphic form of Chaya, which is not only rare but also an important iconographic development. Surya in samabhanga as an idol for worship is installed in temples. A standing Surya will have lotus flowers in both hands folded upward. He is depicted with two arms and in the case of Surya Narayana, there would be four arms. The serpent would also be depicted along with a prabhavali (halo). Surya sculptures were installed during the Chalukya period in Aihole's Suryanarayana temple  (c. 640 CE, it is near the Durga temple). Surya standing in samabhanga holds lotus flowers in both the hands, while his prabhavali has attendant figures. Surya on the ceiling of the east porch of the Virupaksha temple in Pattadakal, carved by the artist Devaputra (734 CE) Besides the free standing idols, the images are also used as ceiling panels. One such fine example is at the Virupaksha temple in Pattadakal. The image is carved in a square composition; Surya stands in a ratha accompanied by his consorts Usha and Pratyusha, who are shooting arrows. The retinue are airborne and depicted as constituent figures. The assistant figures are giving their obeisance to Surya in artistic postures. The sculpture was carved by the artist Devaputra (734 CE). Surya at the Suryanarayana temple at Aihole (c. 640 CE, near the famous Durga temple) After the Badami Chalukyas, the Gangas of Talakadu patronised Surya worship. A large sculpture, now preserved in the Srirangapatna museum, depicts Surya in samabhanga with lotus in both the hands. He has Danda and Pingala as his dwarapalas. This is one of the largest Surya sculptures of the period. Kalyan Chalukya and Hoysala sculptors created more elaborate and refined sculptures, with Dashavatara and Ashta Vasu images, and also sometimes Ashta Dikpalaka images carved on the prabhavalis. Surya worship is an important part of Indian spirituality, and the belief continues even today in the form of the current
Army: Operations underway to rescue seven personnel caught in Arunachal avalanche
Rescue teams are looking for seven personnel of the Indian Army, who have gone missing after an avalanche struck Arunachal Pradesh's Kameng sector on Sunday, the force said Monday.The Army said that seven personnel "part of a patrol are reported to have been struck by an avalanche in the high-altitude area of the Kameng sector". "Search and rescue operations are currently underway. Specialised teams have been airlifted to assist in rescue operations," it said.The Army also said the area had been witnessing inclement weather with heavy snowfall for the past few days.
Patrolling in high-altitude areas in the winter months can be tricky, and the Army has lost soldiers in such incidents earlier. In May 2020, two Army soldiers who were part of a patrol-cum-snow-clearing party died after they were caught in an avalanche in Sikkim.
In October last year five Navy personnel were caught in an avalanche on Mt Trishul in Uttarakhand, where they had gone for an expedition. Their remains were recovered later. In February 2020, the government informed Parliament that six Army personnel had died due to avalanches and snow-slides in the Siachen Glacier in 2019, while 11 others were killed in similar incidents elsewhere.The government had said that all armed forces personnel inducted into "high-altitude regions are provided adequate training in mountain craft, ice craft and survival in glaciated terrain in mountains, and in coping with any eventuality like avalanches" and that they are also "taught to handle medical emergencies".They are "suitably equipped to undertake the operational challenges" and use modern equipment like helicopters, unmanned aerial vehicles, snow scooters, avalanche detectors, and mountain clothing.
Ukraine at the doorstep of unlikely war
So, Russia is once again gearing up for invasion and war. The Former Soviet Union (FSU) often did it in the past. In 1956, Hungary, a Warsaw Pact country, announced the decision to introduce free elections and to leave the agreement. However, the FSU could not allow Hungary to overthrow its government and leave the Warsaw Pact as this would destroy the unity of the Soviet bloc and weaken the defences of the FSU. It used 1,200 tanks and about 35,000 troops for the invasion. In the 1960s, following similar efforts by the Czechoslovakian leadership, the Soviet Union invaded that country in 1968 employing approximately 2,00,000 troops and 5,000 tanks. That was the heyday of the Cold War and many believed that Moscow wished to demonstrate and project its willingness to employ force when its interests mattered. However, Moscow has always had a propensity to do everything with an overkill. In March 1969, the Soviet Army fired more than 10,000 rockets and shells from its newly developed BM 21 Grad Multi Rocket Launchers and other heavy artillery on the Damansky Island, which was disputed with the Chinese. It was believed that the course of the Ussuri River changed due to this barrage. So, when Russia, the core republic of the FSU that inherited the Soviet legacy, decides to mass 1,20,000 troops and over 1,200 tanks north and east of the Russo-Ukrainian border, things have to be taken seriously. In addition, this deployment extends into Belarus, which borders Ukraine as an extension in the north. Crimea, which has the strategic port of Sevastopol where the Black Sea fleet anchors, has already been occupied by Russia in 2014. There are Russian naval vessels on their way to the Black Sea as a reinforcement even as its Navy is exercising worldwide. Russia has announced the deployment of advanced Su-35 fighter planes to Belarus, along with S-400 air-defence systems, munitions and medical support. Russian Speznaz special operations forces and Iskander missile units were also on the ground in Belarus. Russia could calibrate it by upping the ante in Donetsk and Luhansk, the two easternmost areas of Ukraine, where Russian proxies are already active.
Is there a chance of war in Europe, the least likely theatre in many years because of a carefully drawn-out balance? That balance actually became a misnomer once the Warsaw Pact was dismantled and Russia was militarily and economically weakened after the Cold War. America's and NATO's hard grind to extract the last ounce of security from that situation, and persisting with it beyond reason, is now upsetting everything. The Russians were patient till 2014; they really had very few options. As NATO absorbed nations of the former Warsaw Pact and former Soviet republics, it was like the slow turn of the screw; its eastward march threatened Russian security. Ukraine is not just another former republic; geo-strategically, it juts into heartland Russia and rests on the Black Sea too. It has a 46 million population that is seeking betterment of life through greater integration with the West. Moscow has already got a foot in the door through eight long years of hybrid invasion, which has seen the Ruble become the accepted currency in the eastern part of Ukraine (Donetsk and Luhansk) where ethnic Russians exist in near majority. Russian President Vladmir Putin could do more demonstration, akin to the invasion of Crimea, by simply taking over and merging Donetsk and Luhansk with Russia. It would present a fait accompli and with some demographic tweaking, a sizable Russian majority could be created. A Russia-friendly Belarus in the north, willing to host even nuclear weapons, helps in all this, especially since ethnic Slavic commonality also links the two. What Russia has to be mindful of is the fact that Ukrainian nationalism also runs high. A direct military assault on the nation with an attempt to take capital Kiev through Special Forces is not going to go uncontested. The Ukrainian armed forces are 2,50,000 strong and a 1,00,000 increase over the next three years has already been announced. An Iraq-style resistance to permanent stationing of Russian troops is not going to permit a cakewalk like the 1968 Czechoslovakia invasion. At the height of the Cold War, the US had almost 4,00,000 troops deployed in Europe to deter a Soviet invasion. The doctrine of deterrence was however backed by a willingness to go nuclear (including first strike). Today there are 70,000 US troops stationed in Europe, with half of them in Euro heartland Germany. The US has placed 8,000 troops on state of high alert, to be deployed. However, none of these troops are likely to fight in Ukraine; they are to defend the heartland, so to say. Nuclear deterrence may not work here as Russia has drawn the redline on any further attempts to absorb Ukraine into NATO. In fact, as a part of its strategy it is even demanding that NATO remove all former Warsaw Pact nations and former Soviet republics, but that is an overkill that the Russians know too well. It's not the military dimension that is important for the moment; the economic one takes priority, especially when one looks at the energy management of Europe. Russia has used energy revenue to accumulate some $630 billion in foreign exchange reserves. In 2021, for example, the Kremlin put its oil price expectation at $45 per barrel; that year, prices averaged nearly $70 a barrel leading to improved Russian reserves. With this Moscow has insulated itself from the effects of economic sanctions imposed on it. Overall, Russia supplies about one-third of European natural gas consumption, used for winter heating and much more. In reality neither side can do more in the energy versus sanctions game. War may not be entirely localised. If it happens the energy infrastructure may also get affected. A Europe reeling under the negativity of immigration, pandemic and then energy shortages is going to find it extremely difficult not to adhere to the Russian demand. It's the US that won't and schisms within NATO are already evident. The Russians will continue depending on historical precedence to bolster their threats and perhaps execute a small skirmish-based demonstration somewhere. High dosage of hybrid war will follow; there appears to be little chance of conventional war. There are no early solutions either but tensions in Europe will affect many other emerging strategic standoffs and the behaviour of ambitious big powers such as China. It's a standoff worth observing with focus.