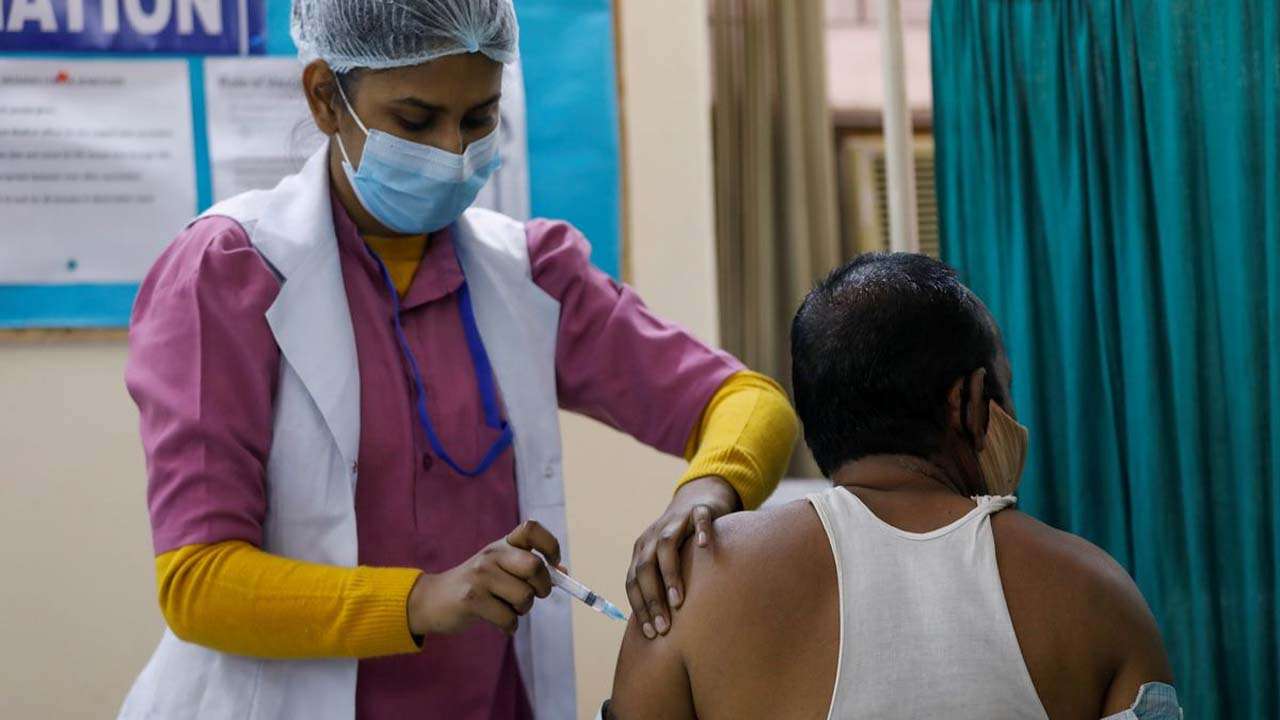 The News Editorial Analysis 1st February 2022
Survey pegs growth at 8-8.5% in '22-23
Forecast assumes oil prices at $70-75, no pandemic disruptionsGrowth estimate a conservative projection, says CEA NageswaranConcerns remain over hardening inflation, liquidity woes ,India's GDP is expected to grow by 9.2% this year and 8% to 8.5% in 2022-23, though hardening inflation and energy prices along with tightening of global liquidity pose a challenge, according to the Economic Survey for 2021-22 tabled by Union Finance Minister Nirmala Sitharaman in Parliament on Monday.
Newly appointed Chief Economic Adviser V. Anantha Nageswaran termed the 8%-8.5% GDP growth estimate for the coming year as a conservative projection.
Caveats
The growth range hinges on assumptions that "there will be no further debilitating pandemic related economic disruption, monsoon will be normal, withdrawal of global liquidity by major central banks will be broadly orderly, oil prices will be in the range of $70-$75/barrel, and global supply chain disruptions will steadily ease over the course of the year".
While last year's Economic Survey talked of a V-shaped recovery for India's COVID-hit economy, there is no mention of that aspect or the shape of the recovery in this year's 442-page document.
Responding to queries on the V-shaped recovery, Principal Economic Adviser Sanjeev Sanyal, who steered this Survey, said the sharp contraction after the national lockdown was followed by a sharp revival in the second half of 2020-21 followed by some disruption due to the second COVID wave last April followed by yet another uptick.
Doodling a sort of 'W' shape in the air, he said it was up to observers to "decide what letter of the alphabet we prefer to use" to depict the recovery.
Mr. Nageswaran said the theme of the Survey was in line with the policies pursued by the government of providing short-term support to vulnerable sectors while keeping an eye on the medium term fiscal health and undertaking process as well as supply side reforms.
While the 9.2% growth estimate for 2021-22 suggests a recovery above the pre-pandemic level of 2019-20 by 1.3%, private consumption and segments such as travel, trade and hotels are yet to fully recover, as per the Survey. "The stop-start nature of repeated pandemic waves makes it especially difficult for these sub-sectors to gather momentum,"
"Latest advance estimates suggest full recovery of all components on the demand side in 2021-22 except for private consumption. When compared to pre-pandemic levels, recovery is most significant in exports followed by government consumption and gross fixed capital formation," the Survey added.
India's investment to GDP ratio has hit 29.6% in 2021-22, the highest level in seven years, the Survey said, attributing this capital formation to the government's policy thrust on quickening the 'virtuous cycle of growth via capex and infrastructure spending' has increased capital formation in the economy.
The Survey acknowledged the risks that have emerged at the time it was being written, such as the new COVID-19 with the Omicron variant sweeping across the world, inflation jumping up in most countries, and the cycle of liquidity withdrawal being initiated by major central banks.
"Growth in 2022-23 will be supported by widespread vaccine coverage, gains from supply-side reforms and easing of regulations, robust export growth, and availability of fiscal space to ramp up capital spending. The year ahead is also well poised for a pick-up in private sector investment with the financial system in a good position to provide support to the revival of the economy," the economic research division of the Department of Economic Affairs noted in the Survey.
"Inflation has reappeared as a global issue in both advanced and emerging economies…. India does need to be wary of imported inflation, especially from elevated global energy prices," the Survey has noted, even as it suggests that the double-digit wholesale price inflation in recent months will 'even out'. However, an equally strong recovery was seen in imports, rendering India's net exports negative for the first half of the year, from a surplus in 2020-21.
India has thus recorded a modest current account deficit of 0.2% in the first half, but robust capital flows in the form of continued inflow of foreign investment were sufficient to finance it, the Survey pointed out.
Taking on criticism that the 'Atmanirbhar Bharat approach' marks 'a return to old school protectionism', the Survey stated that "…the focus on economic resilience is a pragmatic recognition of the vagaries of international supply-chains".
Ministry cancels broadcasting licence for MediaOne channel
The Ministry of Information and Broadcasting denied broadcasting licence to Madhyamam Broadcasting Limited to uplink and downlink the Malayalam news channel MediaOne after the Ministry of Home Affairs denied "security clearance".
The Ministry in its order on Monday, says that the "uplinking guidelines stipulates that security clearance to the company and its directors is a prerequisite condition for grant of permission for TV channels."
MediaOne has been operational since 2013. They got the broadcasting licence first on September 30, 2011. The channel had moved an application for renewal of permission. "Whereas, the Ministry of Home Affairs has denied the security clearance to M/s. Madhayamam Broadcasting Limited for renewal of permission for uplinking and downlinking of News and Current Affairs TV channel MediaOne,"
Show cause notice
The Ministry had served a show cause notice to MediaOne on January 5, asking them why the permission granted to them should not be revoked. In response, on January 19, MediaOne said that they are "unaware of the grounds for denial of security clearance". The order does not clarify what are the grounds for denying the security clearance, except saying that the security clearance is based on "parameters" set by MHA. This is the second instance when the telecast of MediaOne was suspended. In 2020 too their telecast was suspended temporarily for their coverage of the Delhi riots.
The mind and the state of Russia's President
In early January, there was a flurry of diplomatic activity beginning with talks in Geneva between United States Deputy Secretary of State Wendy R. Sherman and Russian Deputy Foreign Minister Sergei Ryabkov, shifting to Brussels for a North Atlantic Treaty Organization (NATO)-Russia Council meeting on January 12, with the finale being the 57-member Organization for Security and Co-operation in Europe (OSCE) meeting in Vienna the following day. The immediate provocation was the presence of 1,00,000 Russian forces, backed by heavy artillery, tanks and armoured personnel carriers on the Russia-Ukraine border, generating apprehensions about an imminent invasion. The diplomacy has continued with meetings and phone calls at the highest levels. In the absence of any forward movement, the situation in Ukraine remains tense as analysts try to read Russian President Vladimir Putin's mind about Russia's next move.
Russian problems
In 2008, the Bucharest NATO summit declaration offered an open-ended timeframe for membership to Georgia and Ukraine. Russia was quick to pick up the gauntlet. Months later, citing Georgian President Mikheil Saakashvili's actions in South Ossetia as a provocation, Russia intervened taking over the Georgian provinces of South Ossetia and Abkhazia.
As protests mounted in 2013 against Ukrainian President Viktor Yanukovych who was seen as pro-Russia, Russia annexed Crimea, legitimising it with an estimated 94% vote in a referendum in 2014. For the last seven years, the eastern provinces of Luhansk and Donetsk have seen pro-Russian militias fighting the Ukrainian forces in a civil war that has claimed over 10,000 lives.
However, troubles come in multiples. Even as Mr. Putin tries to dampen the Ukrainian tilt to the West, he has had to shore up Belarus President Alexander Lukashenko whose move to get a sixth term in office sparked widespread protests, creating new uncertainty on Russian borders.
In the South Caucasus, fighting had broken out between Azerbaijan and Russian treaty ally Armenia over the disputed area of Nagorno-Karabakh. In end-2020, Russia brokered a ceasefire that has proven to be tenuous. Turkish President Recip Tayyip Erdoğan has been expanding his regional role and provided vital military support to enable Azerbaijan to gain the upper hand. In Ukraine too, Turkey has sold drones and other military hardware to bolster President Volodymyr Zelensky's ability to resist Russian advances. All this even as Mr. Erdoğan engages with Russia in the Astana process on Syria and is a client for the S-400 missile defence system.
In Central Asia in early January, protests against the fuel price increases in Kazakhstan led to violence, prompting President Kassym-Jomart Tokayev to issue shoot-at-sight orders to the security forces. Mr. Tokayev took over in 2019 from Nursultan Nazarbayev who had ruled for 29 years but public protests forced him to resign. However, he remained influential, as Chair of the National Security Committee, controlling the defence, intelligence and police sectors through his loyalists. He has since quit and his right-hand man, former Prime Minister Karim Massimov, was sacked as head of National Security Committee and arrested for treason. Mr. Tokayev also reached out to Mr. Putin and for the first time since it was set up in 2002, the Collective Security Treaty Organisation (CSTO) has sent a Russian-led 4,000-strong military contingent to restore law and order and protect key government facilities. CSTO was a Russian initiative and includes Armenia, Belarus, Kazakhstan, Kyrgyzstan and Tajikistan.
Notwithstanding the multiple eruptions in its borderlands, Russian Foreign Minister Sergei Lavrov captured the Kremlin sentiment when he described the former Soviet territories not as "free, sovereign and liberated nation-states" but as "territories that lack ownership".
Seeking lost glory
In a sense, Presidents Biden and Putin are both seeking to rewrite history. The U.S. would like a return to the 1990s, its unipolar moment when it set into motion the eastward expansion of both NATO and the European Union as the instrument for ensuring European security. It engaged Russia through NATO's Partnership for Peace that grew into the NATO-Russia Council with over two dozen working groups covering arms control, non-proliferation, counter-terrorism, logistics, peacekeeping, civil emergencies, etc.
Mr. Putin thinks differently. He considers the break-up of the USSR the biggest tragedy of the 20th century and has called the eastward expansion of NATO that added 14 new Baltic and Central and East European member states (in stages) an existential threat. At the 2007 Munich Security Conference, Mr. Putin raised the issue of security guarantees for Russia for the first time. He has also described the protest movements (colour revolutions) in the former Soviet republics as western attempts at bringing about regime change. He seeks to push back NATO and restore Russian stature and influence to what USSR enjoyed during the bipolar era.
On December 17, Russia had presented two parallel drafts on security guarantees with the U.S. and NATO. These included a prohibition on any further NATO expansion, removal of all U.S. nuclear weapons from Europe and U.S. troops to be restricted to NATO territory prior to the expansion as in 1997. These would also have curtailed U.S. naval vessels from the Black Sea, the Barents Sea in the north and the Okhotsk Sea in the east. These demands were dismissed by the U.S. as "non-starters"; in turn, it proposed talks on arms control, missile deployments, constraints on military exercises and confidence-building.
While declaring that "Russia had no intention to invade Ukraine", Russian Deputy Minister Sergei Ryabkov reiterated that "Ukraine must never, never, ever join NATO" and warned of "military and technical consequences that could put European security at risk." Ms. Sherman maintained that "NATO's open-door policy was non-negotiable" while Washington hinted at crippling economic and trade sanctions if Russia intervened in Ukraine. The talks in Geneva, Brussels and Vienna ended in a stalemate and brinkmanship continues.
Risks of over-reach
On January 14, over 70 Ukrainian government sites were subjected to a cyber-attack with a warning, 'Be Afraid and Expect the Worst'; Ukraine has attributed it to Russia. The same day, White House Press Secretary Jen Psaki disclosed intelligence that Russia had pre-positioned special forces and operatives to undertake false flag operations in eastern Ukraine, warning Russia against using it as a pretext for intervention. On January 27, Mr. Biden said he expects Mr. Putin to make a move in February. In the recent past, former U.S. President Donald Trump was calling NATO a drain on the U.S. and French President Emmanuel Macron had called NATO "brain-dead". While U.S. President Joe Biden has sought to rebuild alliances, the messy withdrawal from Afghanistan left NATO allies doubting long-term U.S. commitments. Barely six months ago, France recalled its Ambassador from Washington and Australia, protesting against the creation of AUKUS (a trilateral security pact between Australia, the United Kingdom and the U.S. in 2021) that led Australia to cancel its multi-billion submarine deal with France. There were fewer and fewer NATO candidates ready to host U.S. nuclear weapons. The 2008 declaration about expanding NATO to include Georgia and Ukraine was seen as a rash promise that NATO was keen to forget. Even Russia's takeover of Crimea had been overlooked. But Russian actions in Ukraine have revived NATO, giving it a new lease of life by restoring its original purpose.
On China
The U.S. focus on China and the Indo-Pacific was an opening that Russia sought to exploit but Mr. Biden cannot afford to ignore Europe or be accused of appeasing Russia. Mr. Putin is shrewd enough to know that shifting U.S. focus away from China cannot be in Russian interest; it makes Russia more dependent economically on China because the Nord Stream 2 gas pipeline remains frozen and sanctions isolate it from European markets. Further, it gives China a free hand to expand its influence in Central Asia. An overtly antagonistic relationship with the U.S. and Europe may also limit Russian options in West and South Asia.
Ultimately, a war in Ukraine is something that neither Russia nor the U.S. want. Both need a way out of the escalatory spiral. The recent talks have brought Russian concerns about NATO's eastward expansion centre-stage. Now, Mr. Putin has to decide which is a greater challenge — a liberally oriented Ukraine or confrontation with a rejuvenated NATO together with an unconstrained China.
The case for vaccinating children against COVID-19
There is a general misconception that vaccination ought to be reserved against diseases that cause death in large numbers. COVID-19 is generally a mild disease in the large majority of healthy young children infected with SARS-CoV-2.
However, children living with diabetes, chronic heart/lung/kidney/neurological diseases, obesity, and with an immunocompromised state due to immunodeficiency syndromes or immunosuppressant therapies are at high risk of severe disease, need for hospitalisation and expensive treatments, even of mortality. Older children and adolescents have a higher risk of severe COVID-19, approximating adult risk levels. All such children deserve COVID-19 vaccination to preserve good quality of life.
MIS and diabetes
Four to six weeks after COVID-19, irrespective of severity, some among otherwise healthy children develop Multisystem Inflammatory Syndrome (MIS). Statistics available in India showed 5% mortality among 800 children hospitalised for MIS; more than half required intensive care and prolonged hospital stay. Without a national registry of MIS, we do not know its real burden. The U.S. Centers for Disease Control and Prevention (CDC) reported 91% protective effectiveness of two doses of Pfizer's mRNA vaccine against MIS in children 12 to 18 years. COVID-19 vaccination prevents MIS.
Another post-COVID-19 disease in adults and children is diabetes, starting within weeks. In a report from the CDC on 80,893 children (below 18 years), the incidence of post-COVID-19 diabetes was 31 per 10,000 versus control, 11.8/10,000 after other respiratory infections. India already has a heavy burden of diabetes in children. COVID-19 vaccination will prevent post-COVID-19 diabetes.
The Brihanmumbai Municipal Corporation's COVID dashboard (January 13, 2022), showed 16,426 total deaths, of which 19 were in children below 10, and 43 in children between 10 and 18 years (total of 62 or 0.38%). January data from UNICEF show that 0.4% of a total 3.5 million COVID-19 deaths were in children and adolescents. India's reported deaths were 4.86 lakh till January 17, 2022 — child deaths at 0.4% rate would amount to 1,944. Independent analysis by expert epidemiologists (Science, January 6, 2022) estimated a six to seven-fold higher number of deaths, suggesting a far higher number of child deaths.
Other factors
It is estimated that 2,00,000 children are born with congenital heart defects every year in India. New cases of cancer in children are about 50,000 per year. A huge number of children have neurological disorders. As in a United Nations estimate, about 40 million in India are disabled due to various diseases, among whom over 7% are children. India has the second highest number of obese children in the world (~14.4 million). The burden of childhood nephrotic syndrome annually is about 1,40,000. Sickle cell disease is highly prevalent in the tribal populations in India. The Indian Society for Primary Immune Deficiency estimates that over a million children have primary immune deficiency disease. These are all conditions that are known as risk factors for severe COVID-19. Protecting them with COVID-19 vaccination is a humanitarian priority.
India's third COVID-19 wave began from December 28, 2021. On January 3, 2022, children above 14 years are allowed vaccination, undoubtedly a step in the right direction. They become eligible for the second dose four weeks later — thus, children are not getting the benefit of protection during the present wave. Although we have not been able to protect children with vaccination so far, the Government of India must now plan for protection against the inevitable future endemic COVID-19. Paediatricians caring for children with the above listed conditions associated with high risk of COVID-19 and its complications, need approval to protect them with vaccination.
SARS-CoV-2 (except the Omicron variant) invades many body tissues and organs. Damage to the pancreas is the reason for new onset diabetes. COVID-19 is a new disease and the extent of damage to the health of children will be known only in due course. All facts considered, rolling out vaccination with vaccine(s) of assured safety is the right way forward.
Vaccine safety
Since the risks of severe COVID-19, its related complications and mortality are much higher in adults, a risk-benefit comparison has so far favoured vaccination, even with vaccines with some known serious adverse reactions. Globally, both mRNA vaccines and Adenovirus vectored vaccines are recognised to cause some specific and defined diseases that need to be immediately diagnosed and treated in order to prevent mortality
Since risk of COVID-19 severity is low in children, only vaccines with little or no risks of serious adverse reactions are justified in them. Thus, vaccine safety is the most crucial criterion for approval. Fortunately, the indigenous inactivated virus vaccine with adjuvant promoting cell-mediated and antibody arms of immunity had been investigated for safety in children at and above two years, and found to be safe without any serious adverse reaction. Obviously for this reason the Government has allowed it for exclusive use in children between 15 and 18 years. We argue for vaccinating younger children also with the same vaccine.
The urgency for vaccination is the continued high risk of disease, complications and death in children who, on account of their chronic diseases or prolonged treatments are vulnerable. Selective vaccination of high-risk groups will not be feasible under the emergency use approval (EUA) of vaccines in children. Once safe vaccines are licensed for general use, health-care givers can vaccinate selected children under their care.
Age of eligibility
As of now, the ethical, scientifically sound and wise decision ought to be step-wise lowering of age of eligibility: first to above 12 years, then to above five years and eventually to above two years, in rapid succession, ensuring safety in each age group. Expanding the age range for EUA of the vaccine does not necessarily mean that all families may opt for their otherwise healthy children to be vaccinated. However, without EUA, children who need prophylaxis against COVID-19 will continue to be denied the benefit of vaccination.
The supreme failure
American lawyer James M. Beck described the U.S. Supreme Court as a lighthouse whose gracious rays of justice and liberty light up the troubled surface of the water, making America a free and strong nation. M. Jagannadha Rao, a former Indian Supreme Court judge, citing Beck, said that what is true of the American Supreme Court is equally true of the Indian Supreme Court. In the 73rd year of our Republic, it is time to put this belief to test especially in the wake of mounting majoritarianism and surging ethnocultural nationalism.
In the last few years, the Indian Supreme Court has delivered some judgments of far-reaching consequence. It declared the right to privacy a fundamental right; decriminalised consensual sexual conduct between adults of the same sex; recognised transgender persons as the third gender; and outlawed triple talaq. These decisions shore up the belief in republican values like liberty and equality reified in our Constitution.
Black marks
Notwithstanding these bright spots, there are several black marks on the Supreme Court's record. The Vidhi Centre for Legal Policy has developed an excellent comprehensive tracker of all the pending cases before the five-judge, seven-judge, and nine-judge constitution benches of the Supreme Court. According to this tracker, there are 25 main cases pending before the five-judge constitution bench and five cases each pending before the seven-judge and nine-judge benches. These cases relate to significant constitutional and other legal matters that can have serious repercussions on the fundamental rights of ordinary citizens and our core republican values. Related to these main cases, there are more than 500 connected cases. These cases cannot be decided till the legal issues in the main cases before the constitutional benches are addressed. Some of the important cases gathering dust in the Supreme Court are as follows.
First, a deluge of petitions was filed before the Supreme Court challenging the constitutionality of the Citizenship (Amendment) Act, 2019, that provides non-Muslim communities from Bangladesh, Pakistan, and Afghanistan a fast-track route to Indian citizenship. More than two years later, the matter continues to languish in the apex court. Second, innumerable petitions have been filed challenging the Presidential Order of August 5, 2019 that effectually diluted Article 370 of the Constitution and split Jammu and Kashmir into two Union Territories. To date, the court has done precious little to decide this vexed question of law.
Third, petitions challenging the constitutionality of the Constitution (One Hundred and Third Amendment) Act, 2019 that provides reservations in public educational institutions and government jobs for economically weaker sections are also languishing in the Supreme Court. It is shocking that the case has not been heard since August 5, 2020, while the law has already been implemented.
Fourth, a momentous case known as Vivek Narayan Sharma v. Union of India is in the Supreme Court for more than five years. This case relates to the legality of demonetisation of all ₹500 and ₹1,000 notes aimed at curbing black money. It was the most audacious economic experiment in the life of the Indian republic that went horribly wrong because more than 99% of the cash came back into the banking system, according to the Reserve Bank of India. Appallingly, the Supreme Court hasn't heard this case since September 2, 2019.
Fifth, the Supreme Court has failed to accord proper hearing in the last four years to the constitutional challenge to the electoral bonds scheme. This scheme strikes at the heart of our polity because anonymous funding of political parties is the root cause of corruption in public life.
Constitutional duty
Granville Austin, a distinguished constitutional scholar, said, "the Supreme Court is …custodian of the equality under the law that lies at the heart of the country's constitutional democracy. Unless the Court strives in every possible way to assure that the Constitution, the law, applies fairly to all citizens, the Court cannot be said to have fulfilled its custodial responsibility". By abjectly failing to decide key constitutional cases in a time-bound manner, the Supreme Court has not acted as the "sentinel on the qui vive". The Court should perform its constitutional duty of being a formidable counterforce to brute majoritarianism. The power of judicial review that the Chief Justice of India, N.V. Ramana, calls as critical to democracy should be exercised assiduously. Or else, India's hard-fought constitutional democracy would be in grave peril.
India, Russia hold discussion on UN Security Council agenda
Ahead of Russia's upcoming Presidency of the United Nations Security Council this month, India and Russia on Monday held consultations on the UNSC issues during the visit of Ambassador Sergey Vasilyevich Vershinin, Deputy Minister of Foreign Affairs (DFM) of the Russian Federation. The discussion came in the backdrop of tensions between Russia and Ukraine over possible eastward expansion by NATO.
"The Russian delegation briefed India on its priorities during the 76th session of the U.N. General Assembly. Both sides also agreed to work closely together, given the common challenges faced and in keeping with their long standing special and privileged strategic partnership," the Ministry of External Affairs (MEA) said in a statement. 
Both sides held wide-ranging discussions on issues on the UNSC agenda and related developments. They agreed to deepen cooperation on issues of mutual interest at multilateral platforms. India has maintained a cautious position over the military tension bordering eastern Ukraine where Russia has rushed around a lakh additional soldiers and heavy armaments in the past weeks. 
Official spokesperson of the Ministry Arindam Bagchi said last week India supports "peaceful resolution" of the crisis through "sustained diplomatic efforts". Apart from close strategic ties with both Russia and Ukraine, India is also concerned about the wellbeing of a large number of its citizens who are resident in Ukraine.
India records 1.65 lakh new COVID cases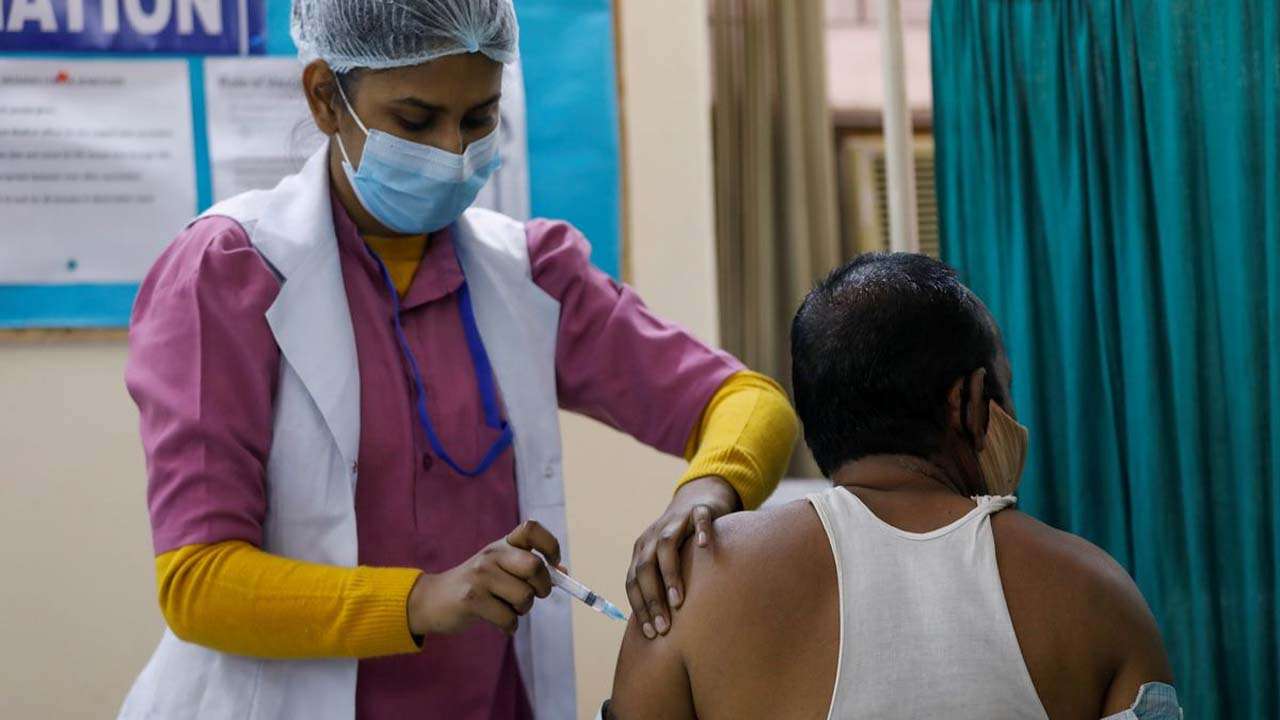 The country recorded 1,65,119 new COVID-19 cases on Monday. The total number of infections has reached 4.13 crore, and the active cases have crossed the 18.2 lakh mark.
The figures are based on the State bulletins released until 10 p.m. on Monday. However, Ladakh, Tripura, Jharkhand, and Lakshadweep had not yet released data for the day.
Kerala recorded 42,154 infections on Monday, followed by Karnataka (24,172) and Tamil Nadu (19,280).
On Monday, 1,185 deaths were recorded in India, considerably higher than the average levels recorded in the last week. The total number of recorded fatalities has reached 4,95,107.
Kerala reported the most deaths with 729 fatalities (638 were from a backlog), followed by Karnataka (56). Maharashtra and Punjab recorded 39 deaths each. On Sunday, 13.3 lakh tests were conducted (the results for which were made available on Monday). The test positivity rate (the number of cases detected per 100 tests) was 12.4%. As of Monday, 92.6% of the eligible population has been vaccinated with at least one dose, while 69.8% have received both doses. In the 15-17 age cohort, 63.4% of the population have received their first dose. Altogether, 94,35,05,015 first doses, 71,08,97,268 second doses, and 1,19,25,197 booster doses have been administered across India.
Andhra Pradesh's tally
The number of new COVID cases in Andhra Pradesh fell sharply from 10,310 on Saturday to 5,879 in the last 24 hours ending Monday morning. A total of 25,284 samples were tested on Sunday against 39,296 the previous day.
The death toll came down from 12 to nine, according to a COVID bulletin issued by the Health, Medical and Family Department.
Two persons each died in Kurnool and Nellore and one each in Chittoor, Kadapa, Krishna, Prakasam and Visakhapatnam districts on Sunday.The cumulative number of samples tested in the State so far reached 3,24,70,712 and 11,384 persons recovered from the viral infection in 24 hours. The death toll and tally of positive cases recorded so far increased to 14,615 and 22,73,475 respectively. The number of active cases stood at 1,10,517 on Sunday. Anantapur district recorded the highest number of new cases at 856. It is followed by East Godavari – 823, Kadapa – 776, Krishna – 650, Kurnool – 483, West Godavari – 456, Guntur – 421, Nellore – 366, Visakhapatnam – 340, Prakasam – 321, Chittoor – 295, Srikakulam – 80 and Vizianagaram – 12. 
'Demand for MGNREGA work softens'
Demand for work under the Mahatma Gandhi National Rural Employment Guarantee Act (MGNREGA) scheme has dropped from the peak of the first lockdown, but is still higher than pre-COVID levels, the Department of Economic Affairs said in its annual Economic Survey, noting that this is "an indicator of rural labour markets".
However, it cautioned against drawing conclusions about the movement of migrant labour on the basis of MGNREGA employment, noting that the highest demand for work under the scheme was seen in States which are usually the destination of migrant workers, rather than source States.
More funds sought
Advocates for rural workers argued that the drop in demand is also due to funding constraints, and urged a significant increase in allocations for the scheme in Tuesday's Union budget.
According to the Survey's analysis, though demand for work stabilised after the second COVID wave, aggregate MGNREGA employment is still higher than pre-pandemic levels of 2019, after accounting for the seasonality of demand.
"The supply side effect of MGNREGA funding skews the picture of demand," said Nikhil Dey, founder of the Mazdoor Kisan Shakti Sangathan, a union for unorganised rural workers across the country. "There is no doubt that demand went up during the lockdown and when money was available through the increased allocation," he said, noting that the Centre had infused ₹40,000 crore worth of additional funding early in the first lockdown, meaning scheme administrators had sufficient money to cope with the hike in demand.
'Artificial suppression'
In 2021-22, on the other hand, additional funding was not available until late in the year when many States had already run out of money, forcing an artificial suppression in demand on the ground. "For the upcoming 2022-23 financial year, activists have asked for a budget allocation of ₹2.6 lakh crore, which would cover the guaranteed 100 days of work for all active job card holders. But anything less than ₹1.4 lakh crore, which is the amount spent in 2020-21 plus inflation, will be a clear suppression of demand by the government," The Survey also mapped the State-wise demand trends. "Intuitively, one may expect that higher MGNREGS demand may be directly related to the movement of migrant labour i.e. source States would be more impacted. Nevertheless, State-level analysis shows that for many migrant source States like West Bengal, Madhya Pradesh, Odisha, Bihar, the MGNREGS employment in most months of 2021 has been lower than the corresponding levels in 2020," it said.
According to the Survey, demand has been higher for migrant recipient States like Punjab, Maharashtra, Karnataka and Tamil Nadu. Mr. Dey noted that Karnataka, Tamil Nadu and Rajasthan have a record of administrative sensitivity and efficiency with regard to MGNREGA implementation even pre-COVID.
India ranks third globally in forest area gain: Survey
India has increased its forest area in the past decade and ranks third globally in average annual net gain in forest area from 2010-2020, the Department of Economic Affairs (DEA) said in the annual Economic Survey. India annually added an average 2,66,000 hectares of forest area over the period.
Forests covered 24% of India's geographical area, accounting for 2% of the world's total forest area in 2020, the department said.
The top 10 countries account for 66% of the world's forest area. Brazil (59%), Peru (57%), Democratic Republic of Congo (56%) and Russia (50%) have half or more of their geographical area under forests.
"Much of India's increase in forest cover from 2011-21 is attributed to enhancement in very dense forest cover, which rose by approximately 20%," the DEA said. "Open forest cover also improved by 7%… Going forward, there is need to further improve forest and tree cover. Social forestry could also play a significant role in this regard," The latest biennial 'India: State of Forest Report' has elicited criticism from independent experts, who have questioned the methodology used to count forests. Officials in the environment ministry, while asserting that India's definitions of 'forest' and 'tree cover' were consistent with global definitions, acknowledged that most of the increases had occurred outside areas traditionally marked as 'forest' and included plantations and orchards.