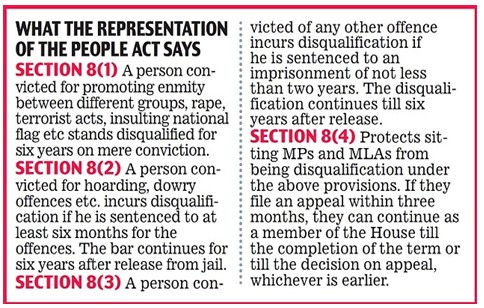 Current Affairs 01 April 2021
Government sharply cuts rates on small savings instruments

Move comes after retail inflation breaches 6% mark
Bringing down the rate of return on the Provident fund from 7.1% to 6.4%
The Centre has decided to retain inflation target of 4%, with a tolerance band of +/- 2% points for the Monetary Policy Committee of the RBI for the coming years
Monetary Policy Committee (MPC)

MPC is responsible for fixing the benchmark interest rate in India
The committee comprises of six members

Three officials of RBI
Three external members nominated by the Government of India
The Governor of RBI is the chairperson ex-officio of the committee
Decisions are taken by majority with the governor having the casting vote in case of a tie
The Reserve Bank of India Act,1934 was amended by Finance Act (India), 2016 to constitute MPC
The committee is answerable to Government of India if the inflation exceeds the range prescribed for three consecutive quarters
The meetings of the MPC are held at least 4 times a year (specifically, at least once bi-monthly) and it publishes its decisions after each such meeting
The setting up of a committee to decide on Monetary policy was first proposed by the Urjit Patel Committee
Pakistan allows import of cotton and sugar from India

Partially reversing a two-year old decision to suspend all trades with India
The decision to suspend all trades with India was taken by Imran Khan government on August 9, 2019, days after the Indian government amended the Article 370 and reorganized Jammu and Kashmir
While India had not banned trade with Pakistan, it suspended cross-Loc trade and withdrew Most Favoured Nation (MFN) status to Pakistan in the wake of the Pulwama attack in February
The decision was driven by rising prices and Pakistani industry's need for the specific products
It will help Pakistan's domestic manufactures to reduce their cost of production, which had increased because of the trade ban in India
It is also going to benefit manufactures and exporters in along with the stakeholders in trade, like truckers and service staff in Punjab
Most Favoured Nation

A Most Favoured Nation (MFN) clause requires a country to provide any concession, privileges, or immunities granted to one nation in a trade agreement to all other World Trade Organization member countries.
Although its name implies favoritism toward another nation, it denotes the equal treatment of all countries
Take steps to prevent double voting: Kerala HC

The High Court directed the Election Commission of India and all functionaries under election laws to take all possible steps to prevent double voting or impersonated voting
The court ordered that polling officials take photographs of all ASD (Absentees, Shifted and Dead) voters identified in the polling booths
Also obtain declaration from all absentee and shifted voters, in terms of Section 31 of Representation of the People Act, 1951
The signature and thumb impression of all the ASD should also be obtained
The court directed the EC to permit ASD voters to leave the polling booths only after the indelible ink had dried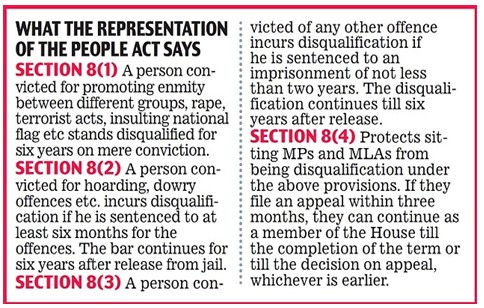 Absentees, Shifted and Dead – ASD

The Booth Level Officers (BLOs) will enquire and mark voters in 3 categories:

Absentee (A) – for those who do not stay in the area for the most part of the year
Shifted (S) – for those who have shifted out of the address on the electoral list
Dead (D) – obviously the dead

This marking is for internal reference and polling officials at all polling stations will be equipped with ASD voters list
If anyone on this list turns up, they will be subjected to careful scrutiny, but will be allowed to vote on presenting a photo identity card
My personal fear is 'What the polling officers will do if the dead turn up for voting', will the polling officer wait there for giving permission or will he run away
Core sector output contracts 4.6% in February

Refinery sees steep decline of 10.9%
The output of eight core sectors declined by 4.6% in February
All the key segments, including coal, crude oil, natural gas, and refinery products, witnessed a decline in production, according to the official data released
The growth rate of the eight infrastructure sectors – coal, crude oil, natural gas, refinery products, fertilizers, steel, cement and electricity – stood at 6.4% in February
According to the data the following production are declined by

Coal – 4.4%
Crude Oil – 3.2%
Natural Gas – 1%
Refinery Products – 10.9%
Fertilizers – 3.7%
Steel – 1.8%
Cement – 5.5%
Electricity – 0.2%.

The Eight Core Industries comprises nearly 40.27% of the weight of items included in the Index of Industrial Production (IIP).
The Index of Industrial Production (IIP) is an index for which details out the growth of various sectors in an economy such as mineral mining, electricity and manufacturing.
The all India IIP is a composite indicator that measures the short-term changes in the volume of production of a basket of Industrial products during a given period with respect to that in a chosen base period.
It is compiled and published monthly by the National Statistics Office (NSO), Ministry of Statistics and Programme Implementation
The current base year is 2011-2012.