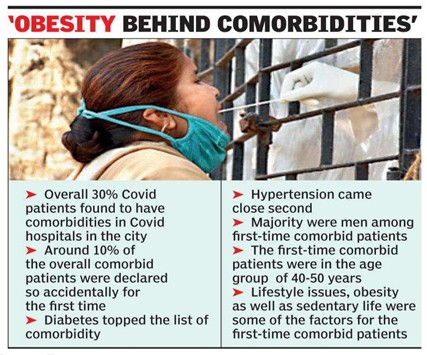 Daily Current Affairs 24 March 2021 
As cases rise, govt. gives nod to inoculate all over 45 from April 1
Citizens above the age of 45, irrespective of co-morbidity, will be eligible for COVID-19 vaccination from April 1.
The Co-Win software is also being suitably modified for doing away with the need for confirmation of co-morbidities.
Co-WIN

Covid Vaccine Intelligence Network.
Owned by the Ministry of Health and Family Welfare.
Was earlier the platform used for conducting Pulse Polio and other crucial immunization programmes across the country?
The Co-WIN app is developed by the Ministry of Electronics and Information along with the National Informatics Centre by expanding the Co-WIN platform.
This app would enable beneficiaries to be identified efficiently through use of Aadhaar platform.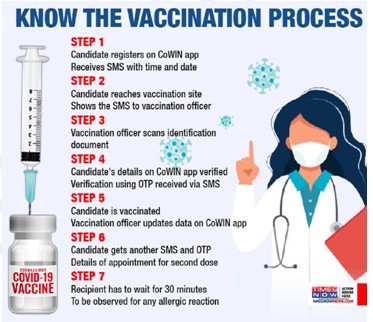 Comorbidities

The medical definition of Comorbidities is when a person has more than one underlying health-related conditions present in them at once. Each condition is considered as comorbidity, and sometimes Comorbidities could be present in the form of physical or mental conditions.
The best example of Comorbidities are when a person is suffering from

Asthma and Diabetes
Depression and Hypertension

Comorbidities that could put you at risk of contracting corona virus

Hypertension
Diabetes
Cardiovascular diseases

2.  Test, Track and Treat, MHA advises States

Ministry of Home Affairs (MHA) issued fresh COVID-19 guidelines, asking the state to strictly enforce the "test, track and treat" protocol
Issued under the Disaster Management Act, 2005
There shall be no restriction on inter-State and intra-State movement of persons and goods, including those for cross land-border trade under treaties with neighbouring countries
No separate permission, approval or e-permit will be required for inter-State movement of passenger and goods
Disaster Management Act, 2005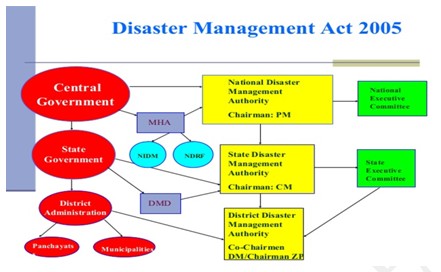 The stated object and purpose of the DM Act is to manage disasters, including preparation of mitigation strategies, capacity-building, etc.
It came to force in India in January 2006
The Act calls for the establishment of National Disaster Management Authority (NDMA), with the Prime Minister as chairperson
All States are mandated to establish a State Disaster Management Authority
Covid-19 is the first pan India biological disaster being handled by the legal and constitutional institutions of the country
Under the Act, the States and Districts authorities can frame their own rules on the basis of board guidelines issued by the Ministry.
India abstains in UNHRC vote on Sri Lanka

The resolution on 'Promoting reconciliation, accountability and human rights in Sri Lanka' was, however, adopted after 22 states of the 47 member Council voted in its favour
Why in news:

Sri Lanka is facing a resolution calling on it to hold human rights abusers to account and deliver justice to victims of its 26-year civil war (1983-2019)
The war was mainly a clash between the Sinhalese-dominated Sri Lankan government and the Liberation Tigers of Tamil Eelam (LTTE) insurgent group, the latter of which had hoped to establish a separate state for the Tamil minority
Sri Lankan forces and Tamil rebels were accused of atrocities during the war, which killed at least 1, 00,000 people.

UNHRC's Stand: The present government in Sri Lanka was "proactively" obstructing investigation and accountability, and that this had a "devastating effect" on families seeking truth, justice and reparations.
India's stand on pervious resolutions against Sri Lanka

India voted against Sri Lanka in 2012
India abstained in 2014
India abstained in 2021
HC grants cover to interfaith couple after attack

Delhi High Court granted police protection to an interfaith couple
The court provided police protection to them and the man's family as after the attack they feel unsafe in their locality
The man and the woman are consenting adults and got married of their own free will and their house was attacked by a mob of around 50 people
Court has invoked Scheduled Caste and Scheduled Tribes (Prevention of Atrocities) Act.
SC/ST Act, 2018

It identifies specific crimes against Scheduled Cast and Scheduled Tribes as atrocities and describes strategies and prescribes punishments to counter these acts.
The Act identifies what acts constitute atrocities and all offences listed in the Act are cognizable. The police can arrest the offender without a warrant and start an investigation into the case without taking any orders from the court.
The Act also provides for the punishment for willful neglect of duties by non-SC/ST public servants.
Quota percentage should be left to States, T.N. tells SC

Tamil Nadu told a Constitutional Bench of the Supreme Court that the percentage of reservation should be left to the "subjective satisfaction" of Individual States.
Tamil Nadu and Karnataka agreed with Maharashtra that 50% ceiling limit on reservation introduced in the Indira Sawhney Judgment by a nine-judge bench of the Supreme Court required a re-look.
Indira Sawhney Judgment

Indira Sawhney Vs Union of India 1992.
Article 16 – the reservation in matters of Public Employment.
The judgment recognized socially and economically backward classes as a category and recognized the validity of 27% reservation.
The concept of "Creamy Layer" gained currency through this judgment.
It laid down a 50% limit or upper ceiling on reservations.
Reservations for backward classes should be confined to initial appointments and not extend to promotions.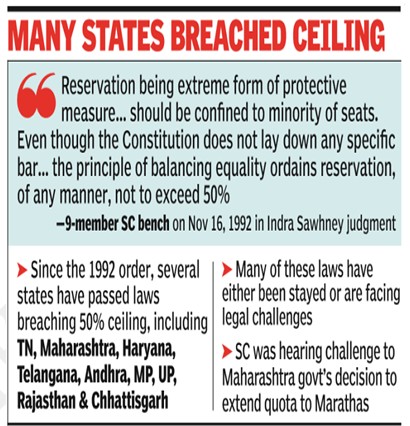 Tag: Current Affairs 24 March 2021 for Civils